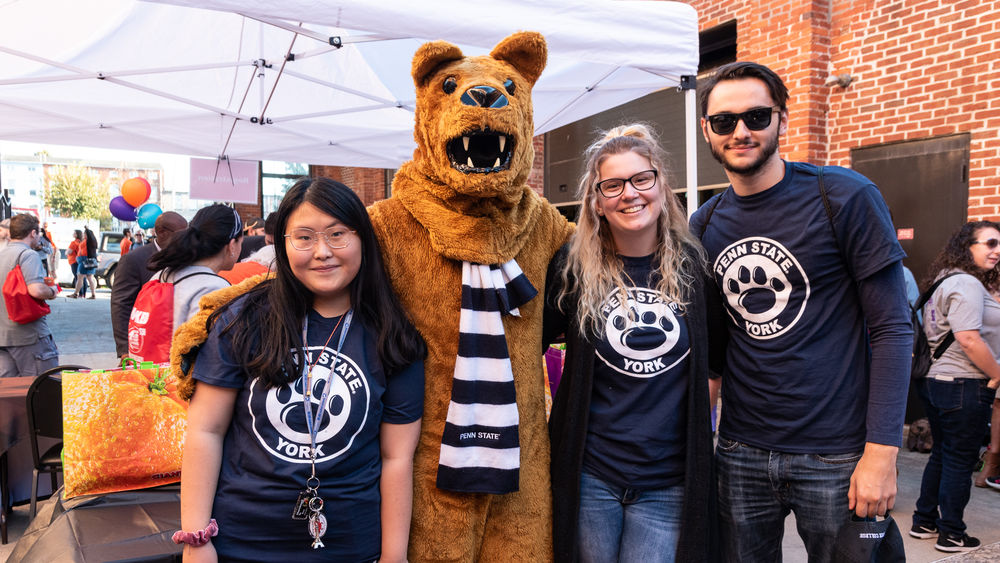 YORK, Pa. — Penn State York surpassed its goal of raising $2,000 and having 34 walkers participate in the 2019 Walk A Mile in Her Shoes event sponsored by the YWCA of York. The goal of the event is to raise awareness and funds to support the YWCA of York's work to help survivors of sexual assault, domestic violence and human trafficking. The campus has gathered a team of walkers, and helped sponsor the event for a number of years.
Check out photos from the walk.
"I am extremely proud of our campus community for its commitment and support of such an important cause," said Robert Lehman, lieutenant, University Police and Public Safety, as well as an organizer of the Penn State York Team. "Team Penn State York crushed its initial goals of 30 walkers and $2,000. I have no doubt that we can do even better next year!"
The 2019 Penn State York Team had 34 members and raised more than $3,800 as compared to last year when the team raised $1,730 and had 26 walkers. The overall event raised more than $86,000 for the YWCA.