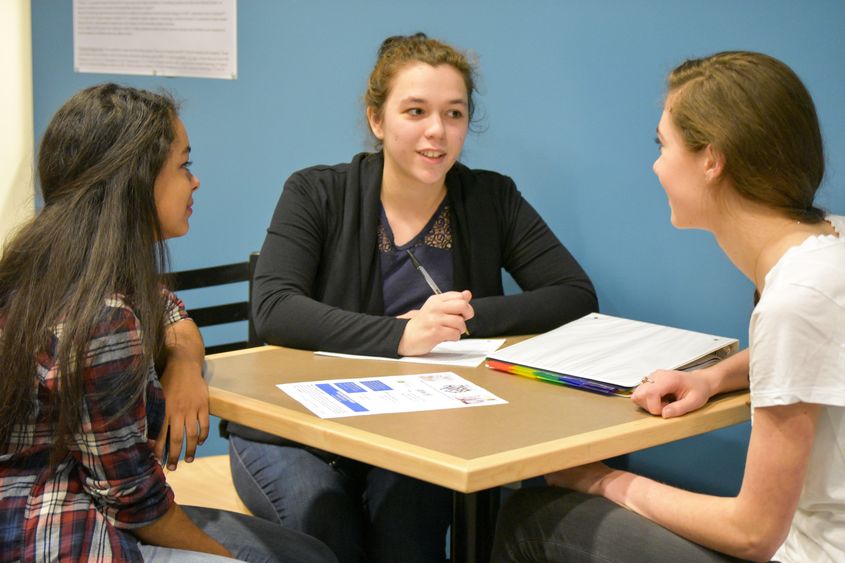 YORK, Pa. — Huntington's disease is a fatal genetic disorder that causes the progressive breakdown of nerve cells in the brain. It deteriorates a person's physical and mental abilities during their prime working years and has no cure. Laura Ohl, a senior majoring in biology at Penn State York, wants people to know more about this disease and the work that is being done by the Huntington's Disease Society of America (HDSA). Ohl, the 2015-16 president of the Biology Club at Penn State York, and other members will take part in the fourth annual Central Pennsylvania Team Hope Walk, set for Saturday, May 21, in Lebanon, Pennsylvania.
Ohl started helping out with the fundraising efforts of the Huntington's Disease Society of America walk in the region this year, and when the organization mentioned they needed people to work on the day of the walk, she volunteered the services of Biology Club members.
Proceeds from the walk provide support and resources for those suffering with the disease. There are nearly 42,000 Pennsylvania residents impacted by Huntington's disease, according to HDSA. Team Hope Walk's aim is to raise as much money as possible in the local community to support the mission and services of the HDSA.
"I have always wanted to get more involved with the Huntington's disease community, because they are the reason I am going to do my Ph.D. on neurodegenerative treatments," she said. "Even on the days when I doubt myself and I think I shouldn't be going into research, they are the ones who keep me going. They are the reason I have been working so hard," said Ohl.

Inspired by the Huntington's disease community's support of research, Ohl hopes that someday she will be able to conduct research that ultimately finds a cure for the disease.

For now, Ohl and the Penn State York Biology Club hope people will sign up for the Hope Walk on May 21. For more information and to sign up, visit http://hdsa.donordrive.com/index.cfm?fuseaction=donorDrive.event&eventID=784.
Last semester, the Biology Club and the Ag Science Club joined forces to provide activities during the Family Day event at the Agricultural and Industrial Museum in downtown York. This is an event for elementary school children and younger and more than 300 people attended.
The clubs ran a "Cellfie" table where participants swabbed their mouths and could then check their cells under a microscope. They also had a leaf-rubbing table, a bug eating table, and a bean-bag toss to win Heifer International buttons. Eight York campus students and two faculty members participated in the day. he groups hope to do the event again this fall.
Anne Vardio-Zalik, assistant professor of biology, is the adviser for the Biology Club and Andy Landis, assistant professor of chemistry, is the adviser for the Ag Science Club.