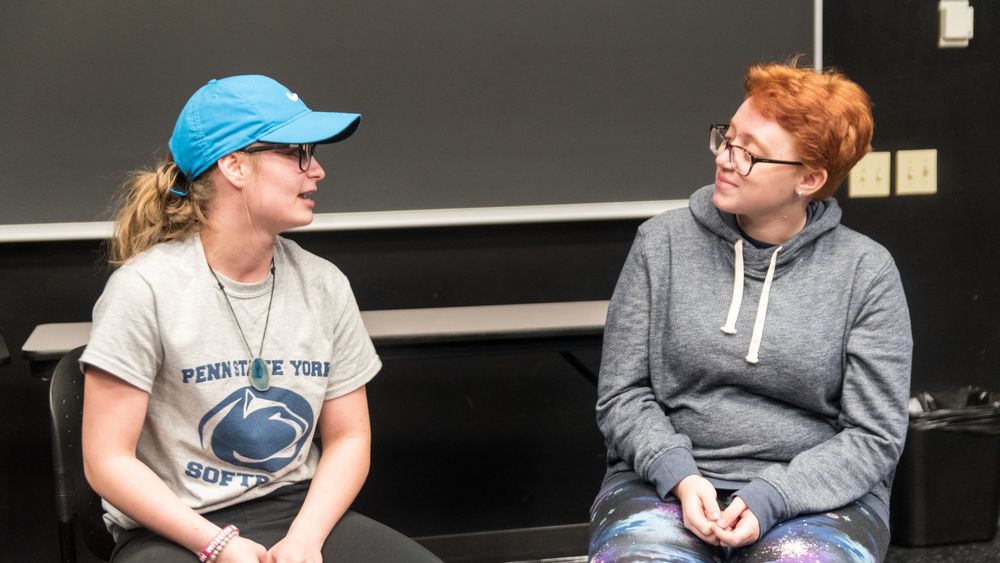 YORK, Pa. — Penn Players, the Penn State York drama club, is set to perform "Almost, Maine," a full-length play by John Cariani, at 6 p.m. on Dec. 3 and 4 on the main stage of the Pullo Family Performing Arts Center at the campus. The program is free and open to the public, and tickets are not needed.
"Almost, Maine," a mixture of fantasy, sentimentality and slapstick, is one of the most frequently performed plays in America, popular with high school and community theaters.
Hannah Bartkowski, a Penn State York student, is directing the show. Other Penn State York students who are part of the cast and crew are Sabrina Amoros, Jennye Bekker, Yury Bogatyrev, Mina Fair, Greta Garman, Christina Herman, Kristen Jackson, Savannah London, Brooke MacDonald, Adam Prusakowski, Matt Setzer, Yuan Shixiang, Tori Smith, Miranda Snyder, Marshall Stone, Charissa Strode, Lauren Thornton, and Yuxuan Xu.
Stuart Stelly is the adviser for the Penn Players and an associate teaching professor in English at Penn State York.