Free performances Dec. 5 and 6 at 6 p.m.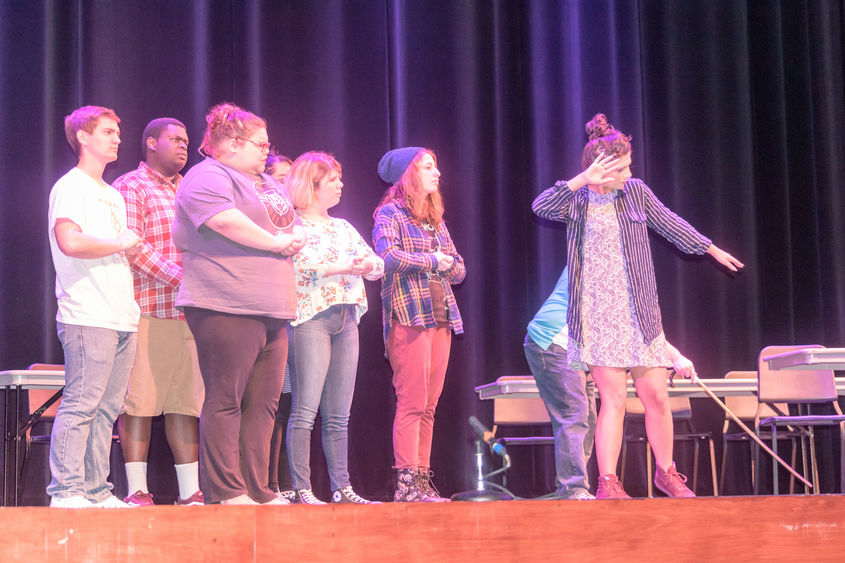 YORK, Pa. — Experience 600 years of history in just 6,000 seconds when Penn State York's Penn Players take to the stage with "The Complete History of America (abridged)," at 6 p.m. on Tuesday, Dec. 5 and Wednesday, Dec. 6 in the Pullo Family Performing Arts Center. The performances are free and open to the public. Tickets are not required.
The 90-minute play, written by the Reduced Shakespeare Company, is described by The New York Times as "intellectual vaudeville," and the play attempts to lampoon 600 years of American history in 6,000 seconds.
"Who really discovered America?" and "Why did Abe Lincoln free the slaves?" are just two of the controversial questions this comedy covers.
The cast includes Ryan Addotta, New Freedom, Pennsylvania; Sabrina Amoros, York; Rachael Altland, York; Hannah Bartkowski, York; Ashleigh Cummings, Alexandria, Virginia; Rachel Gelfand, Red Lion, Pennsylvania; Shawnee Hostetter, Red Lion; Billy Jackson, York; Karlei Jacobson, Shrewsbury, Pennsylvania; Allison Rambler, York; Matt Setzer, Glen Rock, Pennsylvania; Brett Tallman, Shiloh, Pennsylvania; Dominico Vanno, Red Lion; and Anna Wirschal, York.
Stuart Stelly is the adviser for the Penn Players and an associate teaching professor in English at Penn State York.