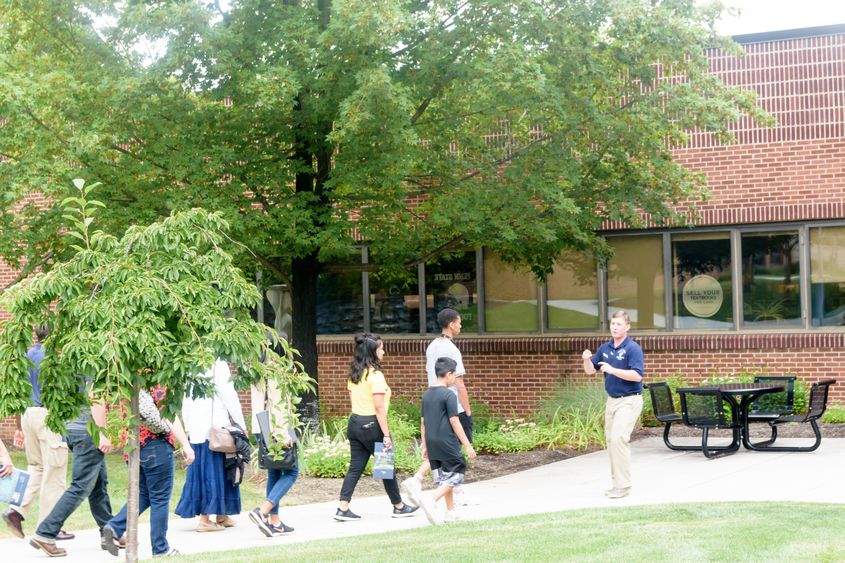 YORK, Pa. — Prospective students and their families can explore the opportunities available at Penn State during two special events at Penn State York in July: Spend a Summer Evening, from 6-9 p.m. on Tuesday, July 17; and Spend a Summer Day, from 9 a.m. to noon on Tuesday, July 24.
Attendees will discover the value of a Penn State education; learn about the admissions process, investigate financial aid options, explore academic programs (including certificates and minors), and learn about student life as a Penn State student.
While taking a guided campus walking tour, students can visit the Nittany Success Center, which provides free valuable academic resources for all Penn State York students including tutoring, study skills workshops, academic coaching, and services for students with disabilities. Visitors also can catch a glimpse of the campus' recently expanded and renovated Joe and Rosie Ruhl Student Community Center, which opened in October 2016.
In addition to the more than 160 Penn State majors available to start at the campus as part of the 2+2 program, York now offers 10 four-year programs that can completed without leaving the area. The newest four-year programs are bachelor of arts and bachelor of science degrees in psychology, and a bachelor of science in biology. Other four-year degrees that can be completed at York are business, communication arts and sciences, electro-mechanical engineering technology, English, human development and family studies, information sciences and technology, and science.
Penn State York is home to about 1,000 commuting students — a student body comprised of a rich blend of cultures, backgrounds, ages, and experiences from the United States and numerous countries around the globe.
For more information about Penn State York or to register or for a Spend a Summer Day or Evening event, contact the Penn State York Office of Admissions at 717-771-4040, or register on the website.