Winning startups create an app to control smart home devices, contact lenses that filter harmful light, and smart clothing that charges personal electronics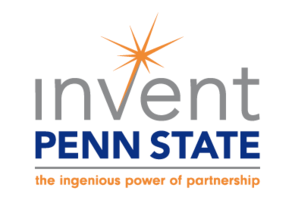 YORK, Pa. — Penn State President Eric Barron, Penn State York officials, and Erin Casey, co-founder and board member of Working Class, will announce the launch of Working Class, a makerspace partnership, at 1:45 p.m. on Wednesday, Aug. 9, in the theater of the Pullo Family Performing Arts Center at the York campus. The winners of the Start-Up Challenge at Penn State York also will be announced at the event. These projects received seed-grant funding from Invent Penn State, a statewide economic development initiative.
Speakers for the event will include Barron; David W. Chown, Penn State York chancellor; Jody Keller, executive-in-residence of The Graham Center for Entrepreneurial Leadership Studies (The Graham Center); and Casey. Following the inauguration ceremony, attendees will have the opportunity to network and talk with students about their projects.
In October 2016, Barron awarded Penn State York $50,000 as part of the Invent Penn State initiative. Invent Penn State is focused on leveraging Penn State's research, knowledge and entrepreneurial spirit to bring to market needed ideas, products and services. Since 2015, the University has provided funding for 17 innovation hubs in campus communities across Pennsylvania, which provide combinations of startup accelerators, co-working space, maker spaces and pitch competitions.
Penn State York's innovation hub includes the Working Class Makerspace and the Start-Up (Business) Challenge. Facilitated by The Graham Center, Graham students will soon be able to utilize Working Class, a centrally located makerspace in downtown York.
Working Class
Working Class is expected to open to the public in fall 2017 in the Rudy Art Glass building. The facility will provide more than 13,000 square feet of shop space, tools and classes on a membership basis. Working Class is designed for community members to build artisan-style skills to work and develop individual enterprising endeavors. The Penn State project, funded at $25,000, is under the auspices of, and in collaboration with, a community consortium already committed to Working Class.
Penn State York Start-Up Challenge
The grant also funded the Start-Up Challenge, a business pitch competition. The first Start-Up Challenge was an undergraduate competition where entrepreneurial teams took their ideas from the concept phase through a feasibility study and market analysis to prototypes. Undergraduate students across all programs at Penn State York and any active Graham Center students were invited to participate. All teams had faculty and corporate advisers.
Eight finalists were accepted into the Start-Up Challenge in January 2017. Students then followed a rigorous schedule to complete a variety of startup milestones that included market research, customer discovery and regularly scheduled startup cohort meetings.
Six teams made it to the final "Shark Tank-type" competition in April; three received awards. Home Solutions was named The Graham Center Innovator and won the top prize of $2,000 to continue to develop its product. Second place went to Sharp Vision, and third place went to Creaventor, both of which received $1,000 for further product development.
Home Solutions uses near field communication technology to make using smart devices easier and more convenient. With the push of a button, users can control all their devices such as the Phillips Hue lights, Nest thermostats, security systems, and door locks.
Sharp Vision developed blue-light-filtering contact lenses, designed to help reduce the harmful effects of blue light emitted from everyday electronics and LED lights.
Creaventor developed heated jackets that use an app to maintain temperature of embedded heating pads to charge cellphones and other electronics.
The Start-Up Challenge is sponsored by The Graham Center for Entrepreneurial Leadership Studies at Penn State York, made possible by a generous gift from York business entrepreneur Donald Graham, chairman and founder of The Graham Group.
To learn more about The Graham Center, visit york.psu.edu/grahamcenter. For information about Working Class, visit www.workingclassyork.com.
Invent Penn State is a Commonwealth-wide initiative to spur economic development, job creation, and student career success. Invent Penn State blends entrepreneurship-focused academic programs, business startup training and incubation, funding for commercialization, and University-community collaborations to facilitate the challenging process of turning research discoveries into valuable products and services that can benefit Pennsylvanians and humankind. Learn more at invent.psu.edu.