First game set for Oct. 26 at 7 p.m. in York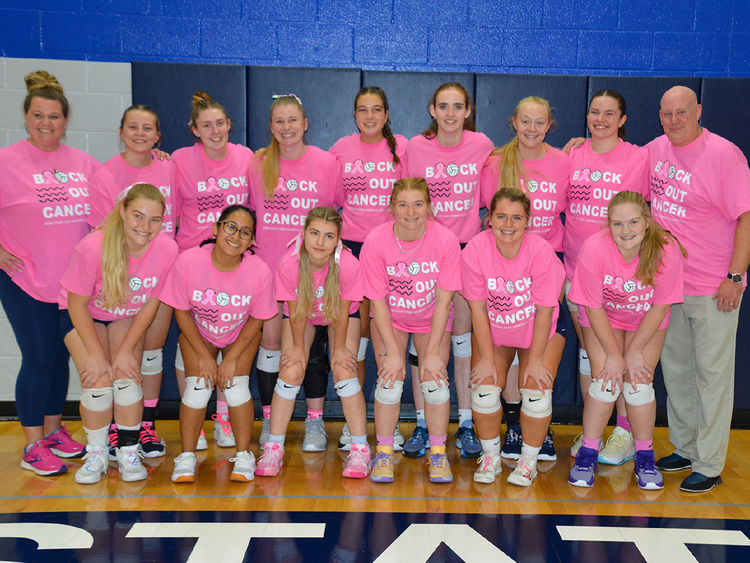 YORK, Pa. — With a 12-0 record in the Penn State University Athletic Conference (PSUAC) East for the third consecutive year, Penn State York heads to the playoffs where they will take on Penn State Wilkes-Barre. The first game is set for Thursday, Oct. 26 at 7 p.m. in the Joe and Rosie Ruhl Student Community Center at Penn State York. The game is free and open to the public. For those who can't attend the game in person, it will be livestreamed.   
York clinched the perfect conference record during a "Pink Out" game at home against Penn State Brandywine on Oct. 19, where they won 3-0. Prior to the start of that game, Jess Dunbar, No. 2, was honored for scoring her 1,000th career point during a game on Oct. 14 against Penn State Hazleton. Jayda Simmons, No. 23, was also recognized for achieving her 1,000th dig during the "Pink Out" on Oct. 19.
In addition to successful team play, $197 was raised for the National Breast Cancer Foundation.
View pictures from the "Pink Out" game on Flickr.            
This is the third consecutive year York claimed the top seed in the PSUAC East. Last season, the York team was the runner-up in the PSUAC Championship and then went on to make history in Penn State York Athletics with earning the runner-up slot in the United States Collegiate Athletic Association (USCAA) National Championship in Virginia Beach, Virginia.