Performances including 'The Four Phantoms in Concert,' 'The Life and Music of George Michael,' and 'iLuminate' are scheduled to take the stage this season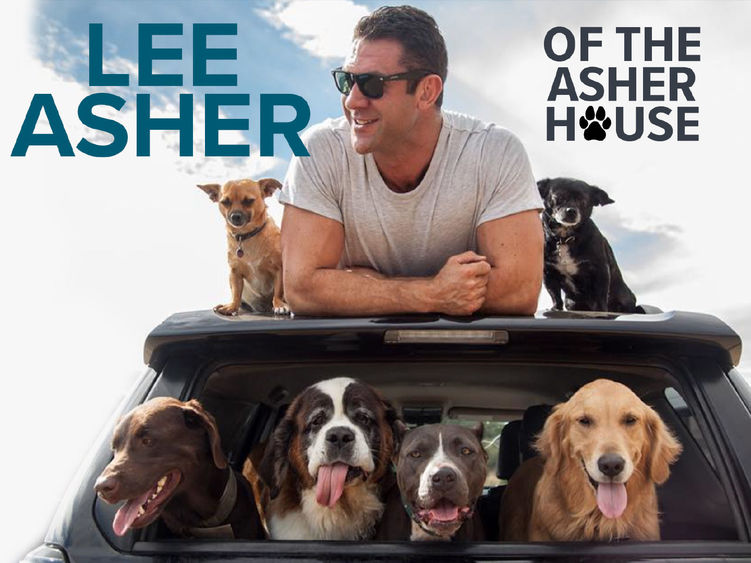 YORK, Pa. — Tickets are on sale now for the 2023-24 season at the Pullo Family Performing Arts Center at Penn State York. The season will open with "Penn & Teller's The Foolers," followed by a variety of performances including "The Four Phantoms in Concert," "The Life and Music of George Michael," and "iLuminate," to name a few.
Tickets can be purchased at the Pullo Center Box Office, by phone at 717-505-8900, or online at ThePulloCenter.com.
Each season at the Pullo Center brings something new, and the array of events offers a little something for everyone. Comedy, magic, music, dance, and even heartfelt stories are all part of this year's season.
In addition to bringing new acts to the stage, the Pullo Center will be rolling out a new way to purchase and access tickets.
"This year we have become a Ticketmaster venue, which allows us to not only reach a broader audience, but also gives our audience further access and control over their tickets. Our patrons now have the opportunity to choose mobile ticketing and forward a ticket to a friend or family member without the hassle of paper. We will also be utilizing new scanners to make the theater entry process smoother for guests," explained Tina Rohrbach, director and general manager of the Pullo Center.
Audiences of all ages and interests can find something to enjoy at the Pullo Center this season.
"Penn & Teller Present The Foolers"
Sept. 15, at 7:30 p.m.
The Foolers are a group of four master magicians bringing Vegas-caliber modern magic and comedy to the Pullo Center this season. This interactive performance will include illusions curated by the famous Penn & Teller magic duo. While Penn & Teller won't be touring themselves, they paved the way for this talented group to take the stage.
Lee Asher of the Asher House
Sept. 21, at 7:30 p.m.
Lee Asher, animal rights activist, will be visiting the Pullo Center to talk about his nonprofit, animal-rescue organization, the Asher House, a 250-acre property in Oregon that currently houses more than 75 high-risk animals. Asher began touring the country in 2017, driving and living in a converted bus, to connect with animal shelters and help coordinate animal adoption events. His social media channels gained more than 4 million followers along the way.
Jill Livengood, marketing manager for the Pullo Center, shared, "I'm very excited to see Lee Asher on Sept. 21, I admire his work and think he's bringing a new type of awareness to animal rescue through his work and documentation on social media. He seems like a genuine, caring person, and we need so many more folks like that in the world."
Asher's performance will be a 60-minute moderated conversation about the events leading up to the launch of his animal shelter, followed by a 30-minute question-and-answer session with the audience.
"Spamilton: An American Parody"
Sept. 22, 2023, at 7:30 p.m.
Some of Broadway's biggest hits have been mashed into a new musical parody called "Spamilton: An American Parody." Created by Gerard Alessandrini and featuring a cast of eight talented performers, this versatile performance toured New York, Chicago, Los Angeles, and London and will now be making its way to York, Pennsylvania.
"American Girl LIVE! In Concert"
Oct. 8, 2023, at 7 p.m.
"American Girl LIVE! In Concert" features some familiar "American Girl" characters in a music and dance performance about the power of friendship.
Get the Led Out concert
Dec. 1 and 2, at 8 p.m.
Returning to the Pullo Center, Get the Led Out (GTLO) is a group of six Philadelphia-based musicians intent on delivering a Led Zeppelin-style concert experience that captures all the intensity of the original iconic tracks. This tribute band doesn't use wigs or fake accents in their performance, rather they allow the music to speak for itself.
"A Motown Christmas"
Dec. 13, at 7:30 p.m.
Past and present members of some of the most legendary Motown groups, including the Temptations, the Miracles, and the Contours, will bring classic holiday tunes to the Pullo Center stage with all the soulful harmonies and choreography associated with the genre.
Pennsylvania Ballet Academy Presents "Nutcracker Sweets"
Dec. 17, at 2 p.m.
The Pennsylvania Ballet Academy and the Lancaster Symphony Orchestra will present selections and choreography inspired by Pyotr Tchaikovsky's holiday classic ballet, "The Nutcracker."
"Mini Pop Kids LIVE!"
Jan. 20, 2024, at 4 p.m.
The Mini Pop Kids have been covering family friendly versions of pop songs since the early 1980s. This high-energy interactive concert includes clean covers from contemporary pop stars including Dua Lia, BTS, Justin Bieber and Olivia Rodrigo.
Stayin' Alive Canada concert
Jan. 27, 2024, at 7:30 p.m.
The Bee Gees tribute band Stayin' Alive Canada will perform classic songs including, "Night Fever," "Jive Talkin," "How Deep is Your Love," "You Should be Dancing," "Nights On Broadway" and, of course, "Stayin' Alive."
Jim Brickman – "HITS LIVE! In Concert"
Feb. 24, 2024, at 7:30 p.m.
Musician Jim Brickman will be bringing his hit songs back to the Pullo Center to warm hearts on a February evening. Some of his most popular tracks include, "Love of My Life," "Angel Eyes," and "Valentine." VIP tickets include a meet-and-greet with the artist.
"The Four Phantoms in Concert"
March 3, 2024, at 7 p.m.
Fans of the Tony Award-winning Broadway musical, "The Phantom of the Opera" may be interested in seeing this musical quartet performing iconic Broadway songs. This musical act is overseen by two-time Grammy Award-winner David Caddick with music direction by Ryan Shirar.
"The Life and Music of George Michael"
March 8, 2024, at 7:30 p.m.
Musician George Michael was a 1980s pop icon whose life and music inspired millions. He rose to fame as a member of "Wham!" before setting out as a solo artist. His hit songs include, "Wake Me Up Before Your Go Go," "Freedom," "Faith," "Careless Whisper," and "Father Figure." The story of his life will be told through a concert-style show.
United States Air Force Heritage of America Concert Band
March 19, 2024, at 7 p.m.
For nearly 80 years, the United States Air Force Heritage of America Concert Band has entertained, educated and inspired millions across the east coast. Comprised of 45 professional aviators, the band tells the U.S. Air Force story and performs many great symphonic classics, marches, Broadway hits, jazz standards, movie music and patriotic favorites. This event is free to attend, but advance tickets are required, available starting Feb. 5.
"iLuminate"
April 10, 2024, at 7:30 p.m.
Named, Best New Act in America, by "America's Got Talent," "iLuminate" is a multi-sensory live show experience that brings music, dance and light together to surprise and delight audiences.
"Profiles in Music: Lancers Drum and Bugle Corps Showcase"
April 20, 2024, at 6 p.m.
The Lancers Drum and Bugle Corps, from Hanover, Pennsylvania, will showcase some of the finest drum-and-bugle corps alumni on the east coast, along with other musical groups. This event has sold out each of its previous 10 performances, so guests are encouraged to purchase tickets early.