Show offers plenty of reasons for laughter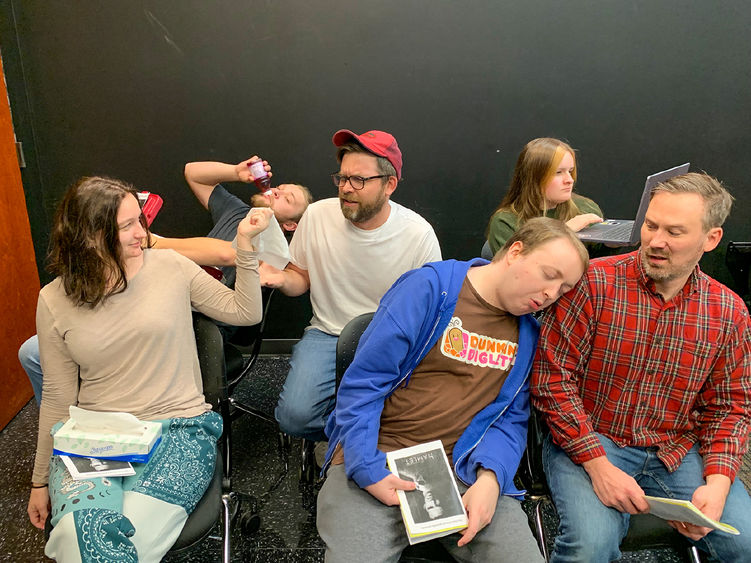 YORK, Pa. — The Penn Players, the theater group at Penn State York, are ready to present "Appropriate Audience Behavior," a comedy by Ian McWethy. Performances are set for Wednesday and Thursday, Nov. 16 and 17, at 12:15 p.m., and Friday, Nov. 18, at 6:30 p.m., in Room 114 of the Pullo Family Performing Arts Center (The Pullo Center).
"Appropriate Audience Behavior," is described as the story of what happens when Carol and Ashley attend a performance of "Hamlet." They are expecting a tale of woe as they take their seats to watch "Hamlet," but the real tragedy is that they are sitting next to the world's noisiest weirdos. The audience takes the spotlight as everyone from a cough-drop obsessive person to a guy watching the play like a football game steals the show from the unseen Shakespearean masterpiece.
This 40-minute show features cast and crew including Joel Burkholder, Hunter Cameron, Jesse Coulter, Gavin Franz, Morgan Fultz, Charley Pero, Corrine Oswald and Anne Vardo-Zalik.
The performances are free and open to the public, but donations will be accepted at the door.