Penn State York golf team continues to win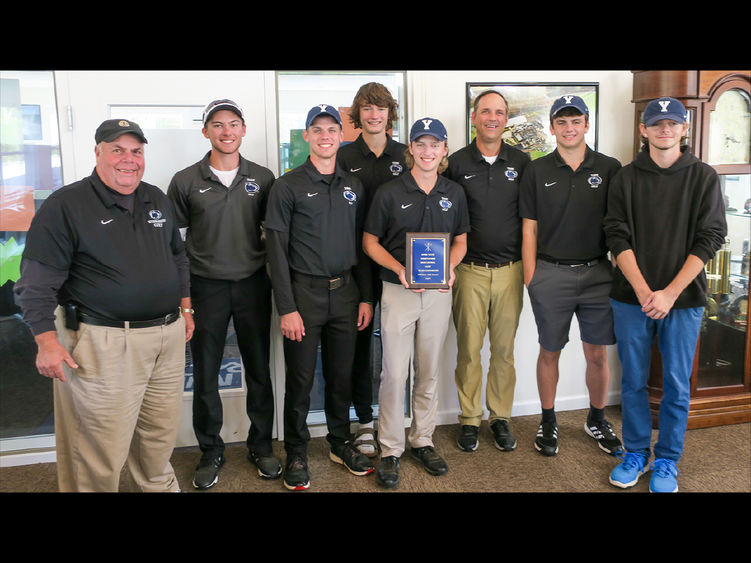 YORK, Pa. — With a team score of 305, the Penn State York golf team won its fourth tournament of the season on Sept. 28 at the Penn State University Athletic Conference Wilkes-Barre Invitational at the Mill Race Golf and Campus Resort.
Logan Snyder, York's team captain, shot 71 to win medalist (first place) at the tournament. Other York standouts included Anthony Benkovic (77), Mason Steward (77), and Andy Manges (80). Penn State Lehigh Valley won second place with 318.
Prior to this tournament, York tied with Penn State Brandywine to win at the Blue Course Invitational on Sept. 26. York also won the Penn State Fayette Invitational on Sept. 21 and the Penn State Greater Alleghany Invitational on Aug. 28. In total this season, the York golf team has won four tournaments and placed third in one tournament.
"Coach Keller and I have a young team this year. For first-year students, it can be hard to break away from the high school clique and make new friends. I admire that — how each golfer on the team has put in the work to build this new community, this supportive community," said Joe Downing, head golf coach and associate professor and program coordinator for corporate communication at Penn State York.
Penn State York began offering golf for men and women in 2018. Penn State York also offers baseball, men's and women's basketball, soccer, and women's volleyball. To learn more about the athletic programs, visit the website