Performers including Branford Marsalis and George Takei scheduled to take the stage this season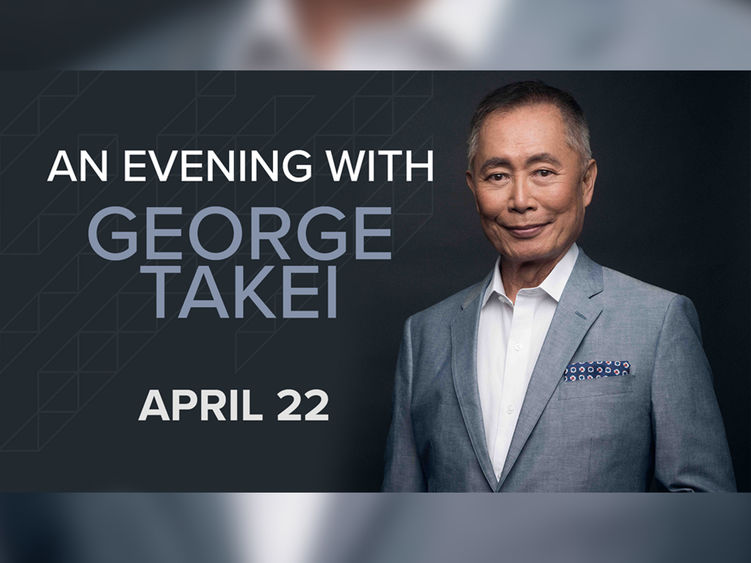 YORK, Pa. — Tickets are on sale now for the 2022-23 season at The Pullo Family Performing Arts Center (The Pullo Center) at Penn State York. The lineup will be featuring a variety of performances including An Evening with Jon Heder, Efren Ramirez, and Jon Gries from "Napoleon Dynamite," STOMP, A Motown Christmas, An Evening with Branford Marsalis, and An Evening with George Takei of "Star Trek" fame, just to name a few.
Tickets can be purchased at The Pullo Center Box Office, charge by phone at 717-505-8900 or online at ThePulloCenter.com.
Sept. 8, 2022, at 7:30 p.m.
An Evening with Jon Heder, Efren Ramirez, and Jon Gries from "Napoleon Dynamite"
This unique evening includes a full screening of "Napoleon Dynamite," followed by a lively, freewheeling, moderated discussion with fan-favorite cast members; Jon Heder (Napoleon Dynamite), Efren Ramirez (Pedro), and Jon Gries (Uncle Rico).
Oct. 13, 2022, at 7:30 p.m.
Life with the Afterlife: A Supernatural Evening with Ghost Hunter Amy Bruni
Paranormal investigator, author, podcaster, and star of "Kindred Spirits" and "Ghost Hunters," Amy Bruni shares hair-raising tales from her countless hours hunting ghosts at America's most haunted locations.
Oct. 26, 2022, at 7:00 p.m.
STOMP
STOMP is explosive, provocative, sophisticated, sexy, utterly unique, and appeals to audiences of all ages. The international percussion sensation has garnered an armful of awards and rave reviews and has appeared on numerous national television shows. The eight-member troupe uses everything but conventional percussion instruments — matchboxes, wooden poles, brooms, garbage cans, Zippo lighters, hubcaps — to fill the stage with magnificent rhythms.
Dec. 1, 2022, at 7:30 p.m.
A Motown Christmas
A Motown Christmas features a world-class vocal group, assembled from past and present members of Motown's most legendary groups: The Temptations, The Miracles, and The Contours. A Motown Christmas is a powerful family-oriented show combining Motown's greatest hits with everyone's favorite holiday classics.
Dec. 2 and 3, 2022, at 8:00 p.m.
Get The Led Out
From the bombastic and epic, to the folky and mystical, Get The Led Out (GTLO) has captured the essence of the recorded music of Led Zeppelin and brought it to the concert stage. The Philadelphia-based group consists of six veteran musicians' intent on delivering Led Zeppelin live, like you have never heard before.
Dec. 18, 2022, at 2:00 p.m.
Pennsylvania Ballet Academy presents: "Nutcracker Sweets"
Pennsylvania Ballet Academy presents "Nutcracker Sweets," featuring selections and special choreography inspired by ballet's signature holiday classic, "The Nutcracker." The Academy joins with Lancaster Symphony Orchestra to bring an unforgettable afternoon of ballet and timeless music by Pyotr Tchaikovsky to life for a magical journey to the Land of the Sweets.
Jan. 14, 2023, at 4:00 p.m.
"Dragons and Mythical Beasts"
Calling all brave heroes! Enter a magical world of myths and legends in this fantastical new show for the entire family. Unveil a myriad of dark secrets and come face-to-face with some of the most magnificent monsters and terrifying beasts ever to walk the earth.
Jan. 19, 2023, at 7:30 p.m.
Kim Russo - "The Happy Medium"
Kim Russo is a world-renowned psychic medium and is also known as "The Happy Medium" as well as "The Soul Whisperer" by many. Reaching down to the heart of the matter, Russo is not only a medical intuitive, but she is able to interpret the energy of souls, in this dimension, as well as in other dimensions.
Jan. 22, 2023, at 7:30 p.m.                                    
An Evening with Branford Marsalis
Saxophonist Branford Marsalis is one of the most influential and revered figures in contemporary music. The NEA Jazz Master, Grammy Award-winner, and Tony Award nominee is equally at home performing concertos with symphony orchestras and sitting in with members of the Grateful Dead; but the core of his musical universe remains the Branford Marsalis Quartet
Feb. 19, 2023, at 7:30 p.m.
The Four Phantoms In Concert
An extravagant celebration of the iconic music of Broadway and more, The Four Phantoms In Concert brings together four Phantoms from the Tony Award-winning "The Phantom of the Opera" for an unforgettable night of entertainment.
March 4, 2023, at 7:30 p.m.
The Hit Men: The Ultimate Rock Concert
Relive rock's greatest hits with The Hit Men — five fantastic musicians who have shared the stage with legendary artists, including members of Foreigner, Cheap Trick, Wings, Alan Parsons, Billy Joel, Sting, Elton John, Journey, The Who, and Cream.
March 23, 2023, at 7:30 p.m.
Cirque FLIP Fabrique's "Muse"
What Inspires you to be you? FLIP Fabrique's new show, "Muse," attempts to answer these questions, circus-style! The show's collection of dazzling eclectic performers will choose between a football uniform or ballet costume, challenge themselves to accomplish death-defying acts as they never have before, and celebrate all that inspires them to go beyond what they ever thought was possible.
April 22, 2023, at 7:30 p.m.
An Evening with George Takei
George Takei is a social justice activist, social media superstar, Grammy-nominated recording artist, New York Times bestselling author, and pioneering actor. He has appeared in more than 40 feature films and hundreds of television roles, most famously as Hikaru Sulu in "Star Trek." Now is the chance to see him live on stage.
For more information, and for a full listing of upcoming events, visit ThePulloCenter.com
The Pullo Center is a 1,016-seat theatre and hosts a variety of commercial, campus, and community activities including University-sponsored events, Broadway performances, family shows, comedies, concerts, and technical rehearsals. The theatre is located on the Penn State York campus in York, Pennsylvania.