Center for Inclusive Leadership offers inaugural program Feb. 23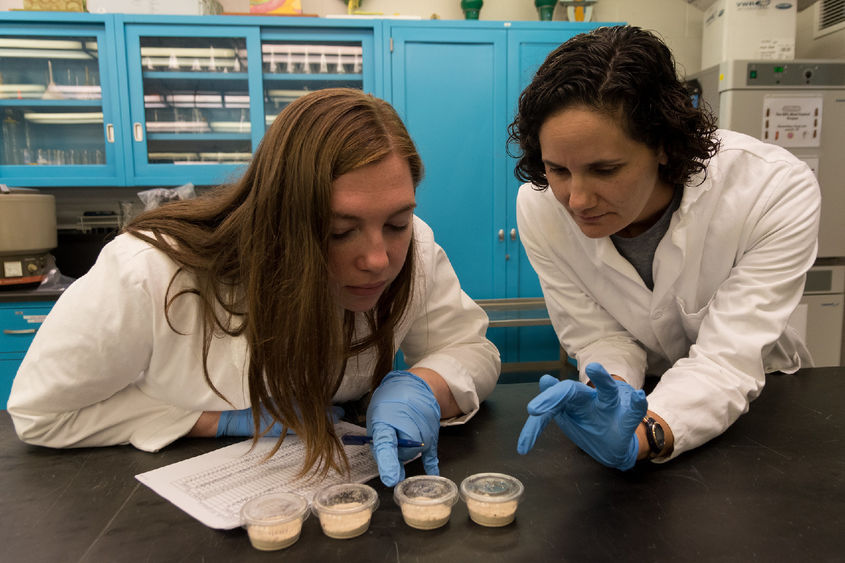 YORK, Pa. — Four local women leaders will take part in the STEM Women in Leadership Panel, the inaugural event for the new Center for Inclusive Leadership (CIL) at Penn State York. The free event, via Zoom, is set for noon on Tuesday, Feb. 23. The program is being offered to Penn State York students, faculty and staff. Future plans include offering programming for the local community.
Panelists will answer questions proposed by students, and each one will be spotlighted as they share their career journey, roadblocks and confidence-building techniques. Visit the program website to learn more about the panelists.
The STEM Women in Leadership Panel is sponsored by Barnes & Noble College through the Penn State Bookstores.
"I believe programs like this in which students have the opportunity to hear firsthand from successful STEM women leaders contributes to what makes Penn State York such a special place," said Megan Lorenz, lecturer in business at Penn State York and a part of the planning group for the event. "Students will have the opportunity to get life lessons from women who have propelled their careers and learn how creating a personal brand can help in career advancement."
Speakers for the panel are Jane Conover, president and CEO of the York County Community Foundation; Kerryn Fulton, president and CEO of C.S. Davidson, a York-based engineering firm; Roxanna L. Gapstur, president and chief executive officer at WellSpan Health; and Laura Wand, corporate board of director and business leader. The panel will be moderated by Anne Vardo-Zalik, associate professor of biology at Penn State York and a member of the planning team.
"I would highly encourage students to attend this event not only as a great networking opportunity, but as a way to discover how they can develop a competitive edge to be successful in their own future careers," Lorenz said.
In addition to sharing their career experiences, the panelists will engage the audience and offer a variety of tips and advice on how to be successful.
Amy Harmon Krtanjek, lecturer in engineering at Penn State York and part of the planning team, also recommends the program.
"The upcoming STEM Leadership Panel event is a rare opportunity for our students to establish personal connections with these highly accomplished STEM professionals. The panelists have forged paths in their STEM careers and are eager to share their experiences with students from all backgrounds," Krtanjek said. "Having an inclusive mindset is an essential skill for successful leaders."
Krtanjek also believes that Penn State York students are fortunate to have access to excellent resources through the CIL to be able to obtain and practice this future-ready perspective.
To register for the program and learn more, visit the STEM program website.
The Center for Inclusive Leadership
The CIL is designed to promote gender equity as a pathway to innovation among undergraduate students at the campus and in industry alike. The mission of the CIL is to educate and empower students and emerging leaders, from all backgrounds and experiences, in leadership styles that promote collaborative work and cultivate communities of inclusion, while providing for a more diverse and equitable economy in the region.
Penn State York has established this new center as an innovative addition to the initiatives offered through the new Graham Center for Innovation and Collaboration. The CIL is dedicated to discovering and designing unique educational experiences, academic and non-academic offerings, that will provide rigorous and challenging instruction, mentoring, networking and personal-growth opportunities. The goal is that Penn State York students and current and future business and community leaders, in the York region and beyond, will benefit from the CIL's multi-faceted program structure.
Future programming includes an Executive Reading Club and a STEM Women in Leadership focused mentoring group. Visit the CIL website to learn more about these programs and other plans.
For more information on the CIL and upcoming programming, contact Di Hershey, STEM women in leadership coordinator and director of alumni relations and development at Penn State York, at [email protected] or 717-771-4127.