It's all about 3.14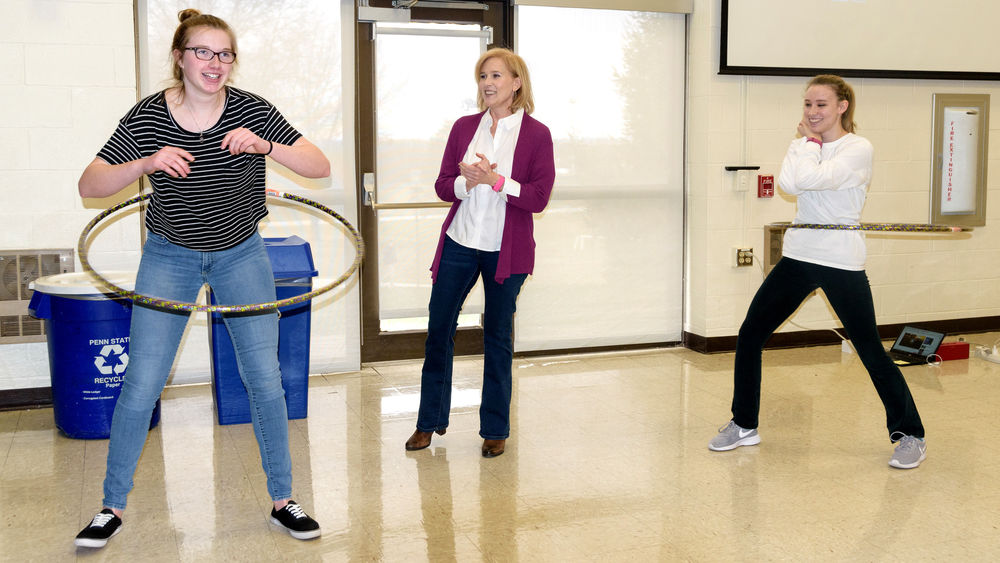 YORK, Pa. — There's a lengthy list of competitors from David Christiansen, Penn State York's chancellor, to members of the faculty, staff and administration ready to take on Pi Day and participate in a pie-eating contest.  The campus will celebrate all things Pi, and pie, on March 14 when Penn State York hosts its third annual campus-wide Pi Day with an event from noon-1:30 p.m. in the conference center of the Main Classroom Building. Last year more than 100 members of the campus community attended the event.
In addition to enjoying pizza and pie, students will be able to enter contests to determine who can recite the most digits of Pi, and, for those more adept at physical representations of Pi, a contest is being held to see who can keep a hula hoop going the longest. Organizers want to be sure participants have an opportunity to work off those pie calories.   
The Greek letter Pi, π, represents the ratio of a circle's circumference to its diameter, an easy enough relationship to picture and understand, according to Joan Smeltzer, lecturer in mathematics and a Pi Day organizer.
"What is much more mysterious and interesting is that the number that represents that ratio has a decimal representation that will never terminate, such as when one-half is represented by .5; and never repeat, as in when one-third is represented by .3333," said Smeltzer. "So we can never truly know exactly the value of Pi. We live in a time in which we believe that with our technology, exact answers are easy to find, and usually quickly. Pi reminds us that there will always be some things out of reach."
Who will eat the most pie, recite the most digits of Pi, or keep the hula hoop going the longest? To discover the answers to these questions, plan to attend Pi Day on March 14.