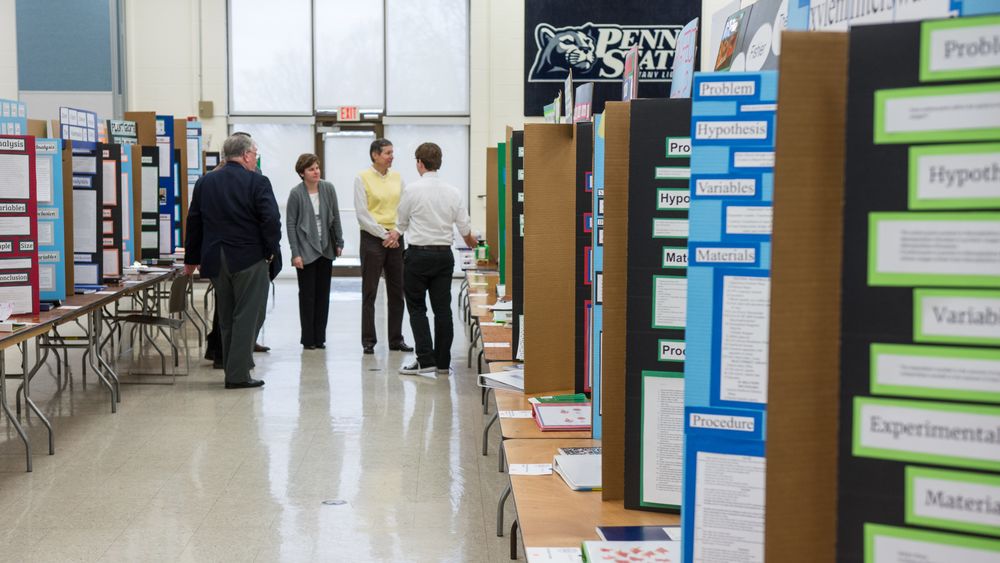 YORK, Pa. — Penn State York will host the 36th annual York County Science and Engineering Fair from March 4-6 in the Conference Center of the Main Classroom Building. More than 200 projects will be judged during the event.
Setup for the event will take place from 9 a.m. to noon on Saturday, March 2. Judging will take place from 10 a.m. to 4 p.m. on Monday and Tuesday, March 4 and 5, and the fair will be open to the public from 5 to 6:30 p.m. on Wednesday, March 6.
Awards will be presented at 7 p.m. on March 6 in the Pullo Family Performing Arts Center on the Penn State York campus.
For more information, contact Gary Butler or visit the science fair website at http://www.ycsef.org/YCSEF/Home.html.