Free class is offered to help all women feel safe and empowered at Penn State York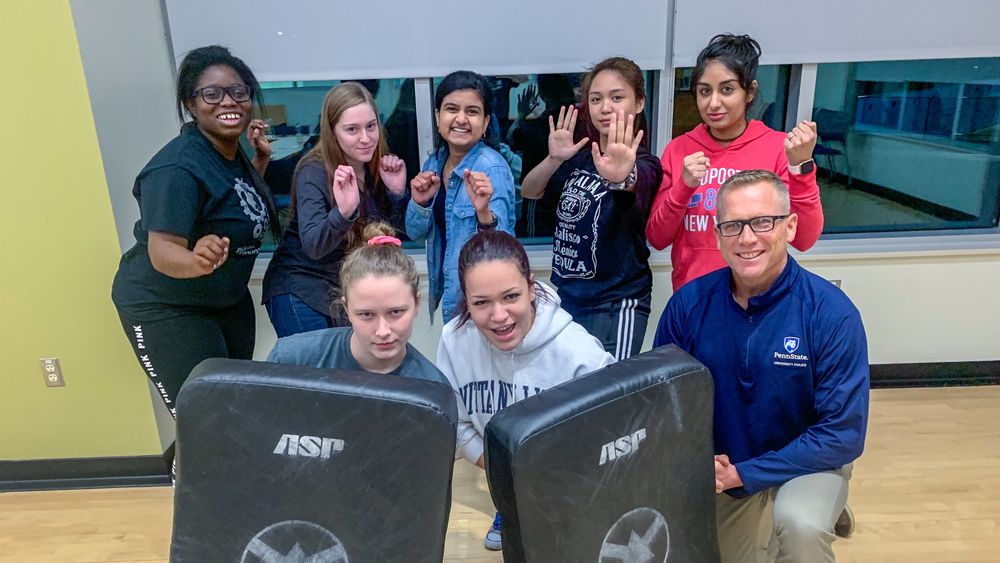 YORK, Pa. — A second session of the Self-Defense Awareness and Familiarization Exchange (SAFE) Course Program for Women is being offered from 1:30 to 4 p.m. Friday, Feb. 22, at Penn State York. The free course is being offered by the Penn State York Police and Public Safety Department.
"We want our students to be safe and empowered," said Dwayne Smith, a police and public safety officer at Penn State York, and the course instructor. "By participating in the Women's Self-Defense Familiarization Exchange (SAFE) Program, we hope students achieve self-confidence, self-awareness, and some basic skills that help them reduce the opportunity of being victimized."
The program features a lecture, a 17-minute film, and about a 90-minute introduction to the option of physical defense. Smith is a certified NSDI SAFE instructor. Space in the course is limited to 25 participants.
To learn more about the course or register for it, contact Smith or Bob Lehman, lieutenant for police and public safety, at 717-771-4103 or stop in the office located in Room 11 of the John J. Romano Administration Building.