New four-year degree begins in fall 2019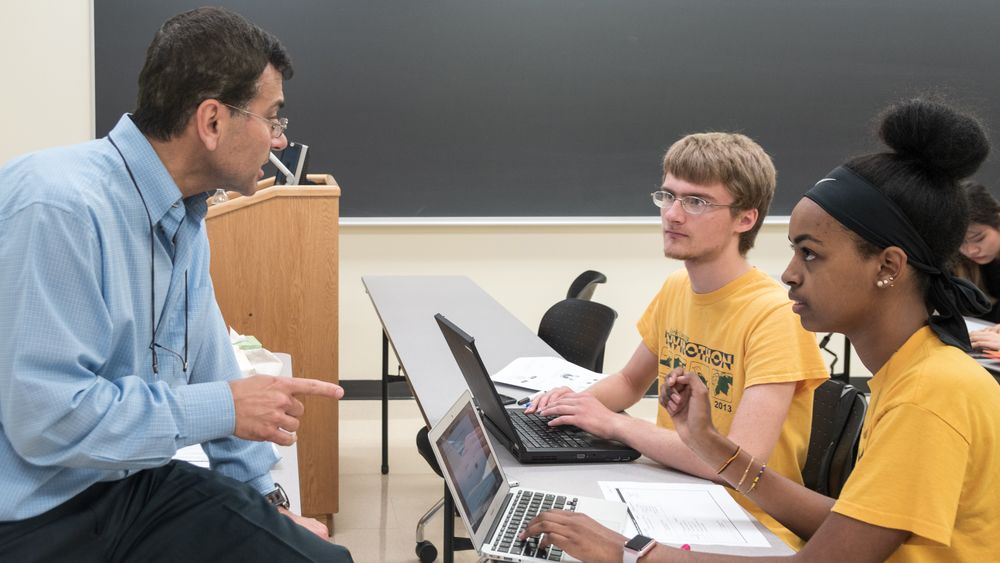 YORK, Pa. — Penn State York is set to offer a new four-year degree, the bachelor of science in project and supply chain management, beginning in fall 2019. This degree can be completed at the York campus, and brings the total number of four-year degrees available at the campus to 11.
The Project and Supply Chain Management program is designed to prepare business professionals to enter the workforce with the tools to manage projects and supply chains in all aspects of business. The study of project and supply chain management emphasizes the integration of manufacturing and service operations, logistics, purchasing and distribution — the functions that enable organizations to cultivate value-creating supply chain networks.
"Today's competition is not between companies, but between supply chains. Supply chain management is the management and coordination of all activities from procurement to manufacturing, and from inventory to distribution," said Ali Kara, professor of business administration and program coordinator for Penn State York's new Project and Supply Chain Management (PSCM) degree.
"These activities are critical for all businesses to survive and thrive in today's globalized markets. The PSCM degree prepares students for careers in managing and coordinating supply chains and project initiatives in public and private organizations," said Kara.
The major provides students with an opportunity to develop the quantitative and people skills necessary to design and operate today's complex management systems. Students learn how to manage critical components in organizational supply chains and apply business analytic methods for organizing and fully integrating supply chain practices throughout the organization.
Graduates are uniquely well-prepared for careers in some of the highest in-demand professions in the modern business and government environments, managing the supply chain and project initiatives in world-class business firms, public sector organizations, construction, IT organizations, third-party logistics providers, and goods and services distribution operations.
Penn State York shares the bachelor of science in PSCM with Penn State Mont Alto, and 120 credits are required to complete the degree. All courses needed for the degree will be offered at each campus. Students in the program should expect to take some courses via a combination of web-based and face-to-face technology.
For more information, visit the website or contact the program coordinator at 717-771-4189 or [email protected].