Jon Price shares his predictions for the upcoming 2018 mid-term elections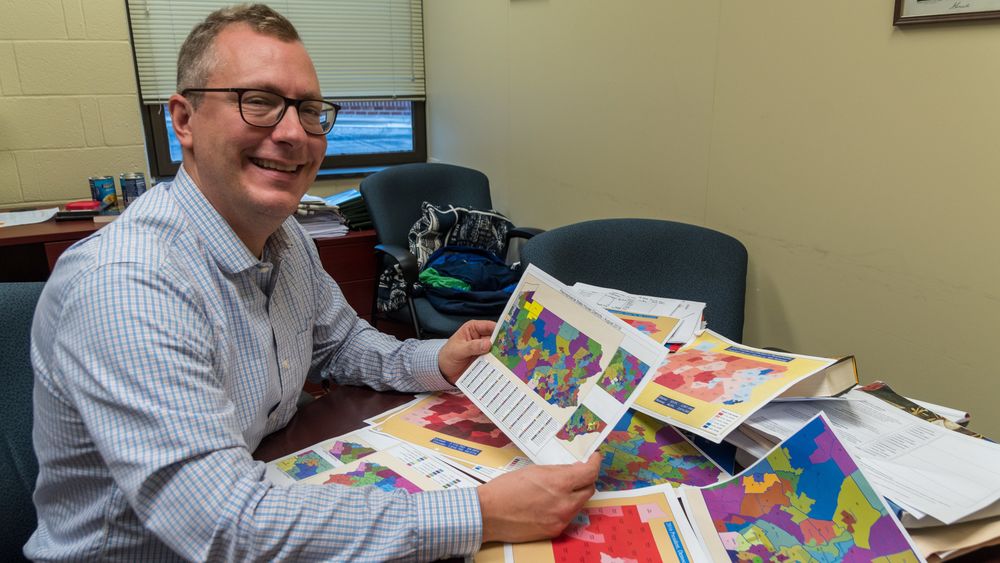 The upcoming mid-term elections have everyone speculating who will win. Jon Price, lecturer in history and political science and Division of Undergraduate Studies adviser at Penn State York , will share his predictions during a presentation, "The Price is Right?' from noon to 1 p.m. Friday Nov. 2, in the Lee R. Glatfelter Library. The event is free and open to the public.
Based on electoral performance maps of Pennsylvania from previous elections over the past 10 years, Price will share his thoughts on the following Pennsylvania races, governor, U.S. Senator, and six of the 19 Congressional races. Price will also predict who will control the Pennsylvania House and Senate. Price offers these predictions every two years for state and national elections. At the national level, he will discuss hot elections across the country, including key U.S. Senate races and the battle for control of the U.S. House of Representatives.
"In the last 30 years, registration has become less important in predicting how people will vote," said Price. "Parties have changed their views and voters are changing parties."
Price's thoughts are nonpartisan and based purely on the numbers and historical evidence. He has been on point most years except for the 2016 presidential election in Pennsylvania, the results of which he believes surprised everyone.
Don't miss this opportunity to see if the Price is right.
This civic and social literacy event is sponsored by ConnectED. ConnectED is a Penn State York library first-year experience in which first-year students earn points by participating in library-sponsored events and by making connections to others on campus, with the winner receiving $2,018 to be used to return to Penn State York for his or her sophomore year. Students can earn 50 points for attending this event.