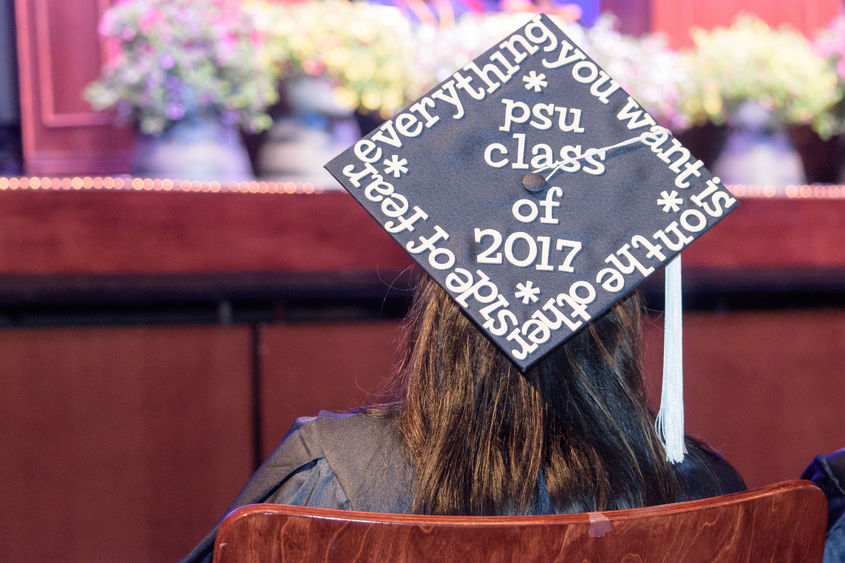 YORK, Pa. — Penn State York is celebrating its 17th annual fall commencement at 6 p.m. on Friday, Dec. 15, in the Pullo Family Performing Arts Center (The Pullo Center) at the campus. Alice Conner-Malyszek, director of manufacturing for BAE Systems' Combat Vehicles U.S., based in York, Pennsylvania, is the commencement speaker.
Conner-Malyszek is responsible for overseeing the manufacturing strategy and execution for all combat vehicle programs. She leads manufacturing engineering, industrial engineering, and production program integration operations at combat vehicle manufacturing facilities across the United States.
A graduate of Penn State, she holds an associate degree in mechanical design engineering technology and a bachelor of science in engineering. She has also completed coursework towards a master of science in engineering science.
An advocate for the York campus, Conner-Malyszek serves on the Penn State York Advisory Board, the Engineering and Technology Industrial Advisory Committee, the Women's Philanthropic Network, and is active with The Graham Center for Entrepreneurial Leadership Studies. She has been instrumental in providing career advice to York students, and a number of graduates have found employment opportunities at BAE Systems.
In addition to hearing from Conner-Malyszek, Penn State York will continue its open microphone tradition when graduates can speak to the audience for a moment. A top associate, baccalaureate and master's degree candidate will also each say a few words. A number of former Penn State York students who completed their degree work at another Penn State campus will return to the campus to receive their degrees during the ceremony.
The campus will award associate, baccalaureate and master's degrees during the program. The ceremony is open to the public.
For those who cannot attend the event, Penn State York's commencement can be viewed on Comcast cable channel 18 or streaming live on the campus website.