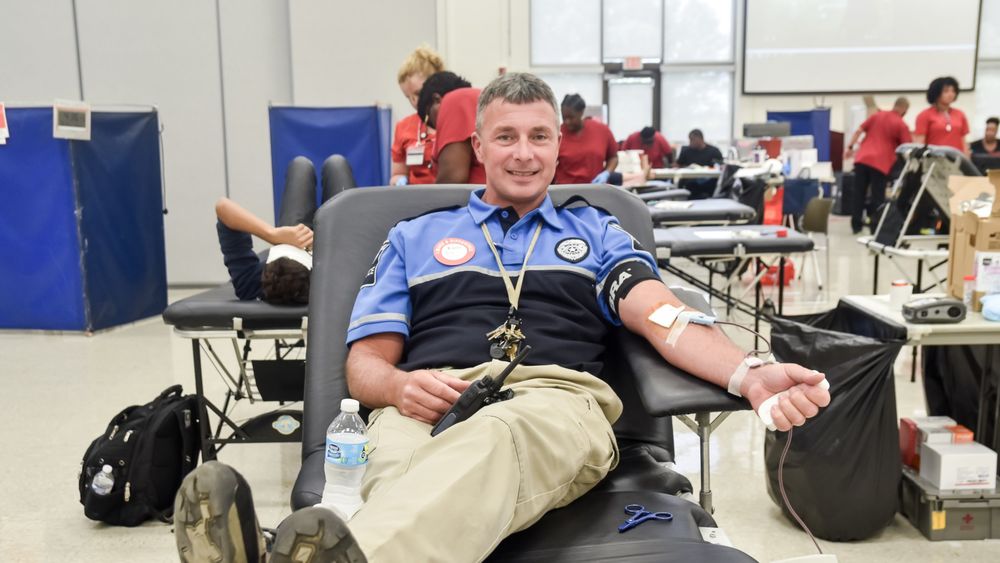 Potentially, more than 200 lives may be saved thanks to the donors who participated in Penn State York's Community Blood Drive in partnership with the American Red Cross and Fox 43 News on Aug. 24. There were 82 donors registered, including 27 first-time donors, and 78 pints of blood collected.
According to the American Red Cross, one pint of blood can help save three lives. The need for blood is constant and only volunteer donors can fulfill that need for patients in the local community. Nationwide, someone needs a unit of blood every two to three seconds.
The American Red Cross will visit the campus again from 10 a.m. to 3:30 p.m. Wednesday, Jan. 24, 2018, for the Penn State York Benefiting THON Blood Drive. The drive will take place in the conference center of the Main Classroom Building.