New Student Orientation offers plenty of information and fun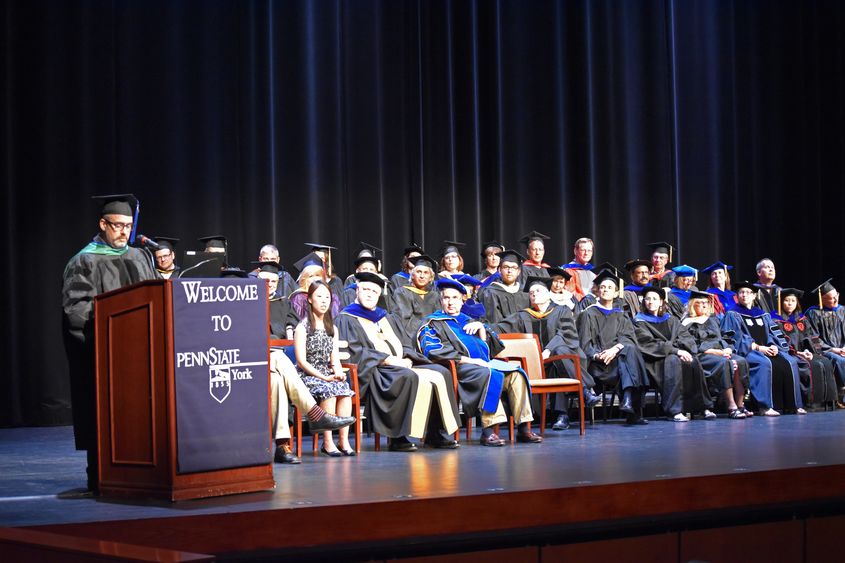 New students will receive their official welcome to campus during Penn State York's Convocation set for 1 p.m. Friday, Aug. 18, in the Pullo Family Performing Arts Center (The Pullo Center). The program includes welcoming remarks from David W. Chown, chancellor at Penn State York; Robert Farrell, director of academic affairs; Fulgentius Lugemwa, chairperson the Penn State York Campus Senate; and Colin Miller, Student Government Association president.
Convocation is held as part of New Student Orientation: Student Life. The orientation schedule can be viewed here.
All new students are required to attend the program on Aug.18. International students have been participating in orientation activities since Monday, Aug. 14.
Fall semester day and evening credit classes begin Monday, Aug. 21. Noncredit programs begin throughout the semester. To learn more about the campus, visit us online at york.psu.edu or call 717-771-4040.