Fundamentals of Engineering Review begins Aug. 24 at Penn State York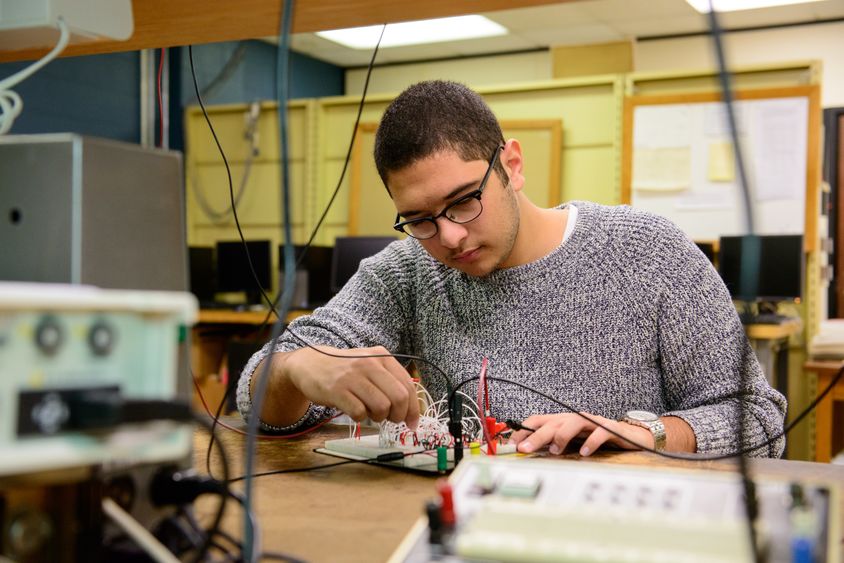 YORK, Pa. — Penn State York is offering the technical engineering course EMET 402 Fundamentals of Engineering Review for fall 2017. Current students with seventh-semester standing or higher, engineering graduates, and others in the engineering field are eligible to take the course. This two-credit course, offered from 6-9 p.m. on Thursdays, is a review of material designed to help participants prepare for the Fundamentals of Engineering (FE) exam. The course begins Aug. 24.
Fundamentals of Engineering will be taught by a number of engineering, math and science faculty based on their knowledge of the subject matter. This team-taught course is intended to provide students with an overview of topics covered on the Fundamentals of Engineering exam, specifically in the "Other Disciplines" exam, because of the broad nature of the EMET degree.
Passage of the exam, which is under the administration of the National Council for Examiners of Engineering and Surveying (NCEES), is the first step toward Professional Engineering (PE) licensure. Since students have already taken courses that cover most of the subject areas, this course merely serves as a review of these topics in order to help the student prepare for the exam. The exam is designed for recent graduates and students who are close to finishing an undergraduate engineering degree.
The exam is offered in Harrisburg and Lancaster at Pearson Test Center, and more information can be found at http://ncees.org/exams/test-center-locations/. Students are urged to take the exam soon after completion of this course.
The cost for the exam is $225. Those who wish to take the FE exam must be graduates of a college whose baccalaureate engineering program is accredited by the Accreditation Board of Engineering and Technology (ABET) at the time of graduation. Penn State York's electro-mechanical engineering technology (EMET) degree is fully accredited.
For more information on this course, contact Michael Marcus at [email protected] or call 717-771-4089. Current students may register for the course online. To register as a nondegree-seeking student, call the Penn State York Registrar's Office at 717-771-4050. For more information on the FE exam, visit http://ncees.org/engineering/fe/.