Three performances set for Nov. 8-9 at Penn State York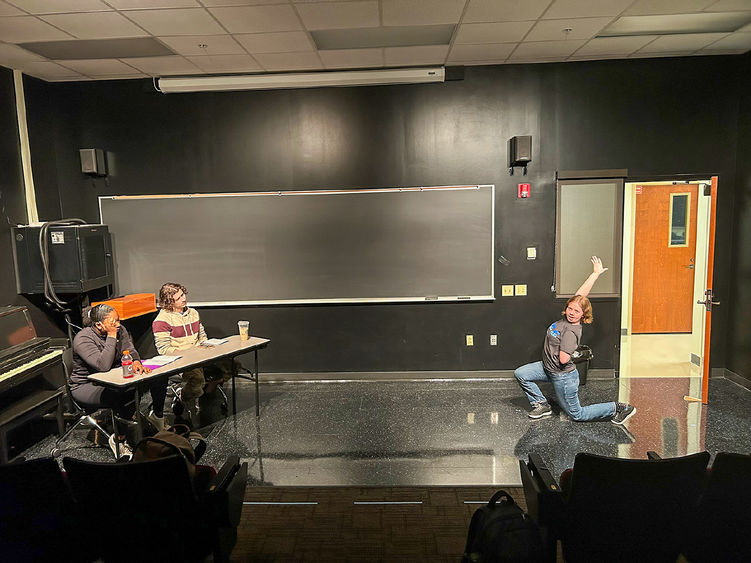 YORK, Pa. — "Bad Auditions by Bad Actors," a play by Ian McWethy, is the fall production of the Penn Players, the theater group at Penn State York. Three performances of the comedy are scheduled, with shows on Nov. 8, from 12:15 to 1 p.m.,6 to 6:45 p.m., 7 to 7:45 p.m.and Nov. 9, from 12:15 to 1 p.m., in Room 114, Pullo Family Performing Arts Center on campus. The performances are free and open to the public, but seating is limited. Tickets are not needed.
The cast includes Calvin Bellomo, Sophia Cummings, Anna Dacheux, Byron Seidel, Gelisse Seidel, Lucca Vito and Rachel Wojnarski, all Penn State York students, as well as Anne Vardo-Zalik, adviser to the Penn Players and an associate professor of biology.
"Bad Auditions by Bad Actors" is the story of a casting director who has just one day to find the leads for a community theater production of "Romeo and Juliet." What seems like a simple task proves impossible when the pool of actors includes extreme method actors, performers who just don't know what to do with their hands and one woman who may or may not think she is a cat. The show promises to take the audience to a place they never want to be: behind the doors of a casting session.