The three-course Director's Credential Program equips students with knowledge of curriculum, childhood development and administrative issues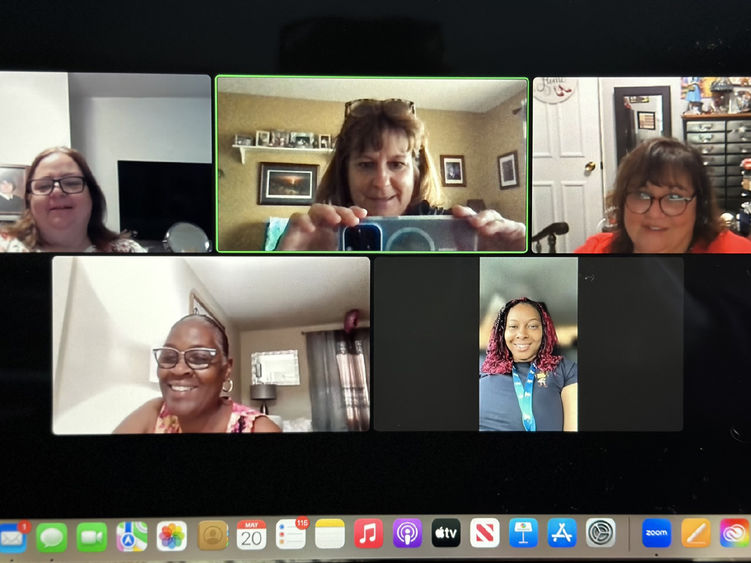 YORK, Pa. — The dream of becoming an Early Childhood Education (ECE) director can seem out of reach to many passionate educators and caregivers. Penn State York has recently relaunched a flexible program that can help students at various levels prepare for state certification. The Director's Credential Program is a series of three virtual courses that cover key responsibilities of ECE directors, including curriculum methodology, childhood development and important administrative issues relating to regulations, staffing, management and funding.
Erin Nelsen, admissions counselor and coordinator of the master of education in teaching and curriculum at Penn State York, has been spearheading the relaunch of the program.
"We used to offer the Director's Credential Program here at Penn State York, but it fell away during the pandemic," Nelsen said. "Since we already offer the master of education degree in teaching and curriculum, this program felt like a good fit for our campus and we're thrilled to have it up and running again."
Who is a good candidate for the Director's Credential Program?
According to Nelsen, students who pursue this credential typically have worked in ECE for several years and are planning to transition into a director role or open their own childcare center, but anyone with a qualifying associate degree is welcome to apply.
An associate degree is the minimum level of education required for students applying to the Director's Credential Program. The credits earned through the program can be used toward a master of education degree in teaching and curriculum at Penn State, as elective credits in a Penn State bachelor's degree program, or simply earned as a nondegree-seeking student, which makes it a flexible option.
"Even though the program is intended for aspiring ECE directors, the material covered through the program can translate well to lots of career paths, including secondary education and human development and family studies, to name a few," Nelsen said.
While the program is open to many types of students, it's important to note that the credential requirements for ECE directors varies by state, so the program is best for candidates planning to work within the commonwealth.
Requirements for the Director's Credential Program
The Director's Credential Program through Penn State consists of three courses (for a total of 12 credits). Those are:
EDUC 403 Curriculum for Early Childhood
EDUC 404 Young Children's Behavior
EDUC 408 Administration of Early Childhood Education Programs
Each six-week course is held over Zoom on Saturday mornings to better suit the busy schedules of adult learners who work full time at childcare centers. The virtual format also makes the program more accessible to candidates across the Commonwealth of Pennsylvania.
Benefits of the Director's Credential Program
In addition to boosting résumés and preparing students for the next step in their career, the program offers other practical benefits.
ECE centers whose directors have undergone the type of training covered in the credential program frequently receive higher ratings, according to Nelsen. Some employers even choose to cover the tuition cost of director's credential courses as a means of investing in their employees' career development.
"The course assignments relate to real-world childcare applications, so students get a true sense of value from what they learn," Nelsen said. "Students get what they need to become a childcare director without committing to a full master's degree. Plus, they get a chance to connect and network with other professionals in their field. It really can open new doors for them."
For more information about the Director's Credential Program through Penn State York, please contact Erin Nelsen at [email protected].