Marty Essen takes his audience 'Around the World in 50 Minutes'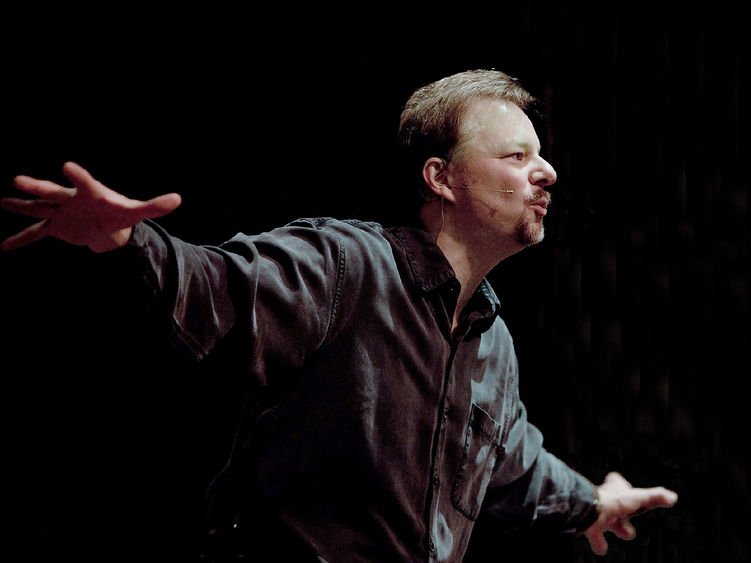 YORK, Pa. — Marty Essen will present his high-energy multi-media show, "Around the World in 50 Minutes," at noon on Tuesday, April 18, at Penn State York.
When adventure called, Essen and his wife, Deb, answered, they said. Together, they traveled the world in search of rare and interesting wildlife to photograph and feature in his best-selling book, "Cool Creatures, Hot Planet: Exploring the Seven Continents."
What began as a book tour evolved into a performance that has been hosted by colleges, museums and nature centers across the nation.
Penn State York's University Programming Board (UPB) is sponsoring the event in celebration of Earth Day.
Sweeta Rasiyan, UPB co-chair, explained, "Marty Essen was chosen because of his presentation's connection to planet Earth. In the past, we've usually done a park cleanup for Earth Day but this year we wanted to do something unique that will bring in more students to celebrate Earth Day. The Marty Essen presentation is a 50-minute showcase of pictures he took while traveling and will be a mix of a lecture, theater performance, slide show, and comedy."
Students, faculty and staff are invited to the Precision Custom Components (PCC) Community Room in the Joe and Rosie Ruhl Student Community Center for this free, entertaining and educational experience. Attendees can expect to learn amazing animal facts while following the gripping story of Essen's journey around the world where he was faced with "perilous piranhas, precious penguins, and nearly everything in between."
Awards for his book, "Cool Creatures, Hot Planet," include:
Amazon No. 1 Best Seller in Wildlife books category
Benjamin Franklin Award for Travel/Essay
USA Best Books Award for Travel/Essay
National Indie Excellence Book Award for Travel/Essay
The Minneapolis Star-Tribune named "Cool Creatures, Hot Planet" a Top-10 Green Book
His book, "Endangered Edens: Exploring the Arctic National Wildlife Refuge, Costa Rica, the Everglades, and Puerto Rico," won:
Amazon No. 1 Best Seller in Travel, Ecotourism, Caribbean Travel, and Puerto Rico categories
The National Indie Excellence Award for Nature
Readers' Favorite Book Award for Environment
Two Silver Nautilus Awards: One for Animals & Nature and another for Middle Grades Non-fiction
Essen will be available to sign books after his presentation.