Events scheduled Oct. 26 in York and Nov. 6 in Philadelphia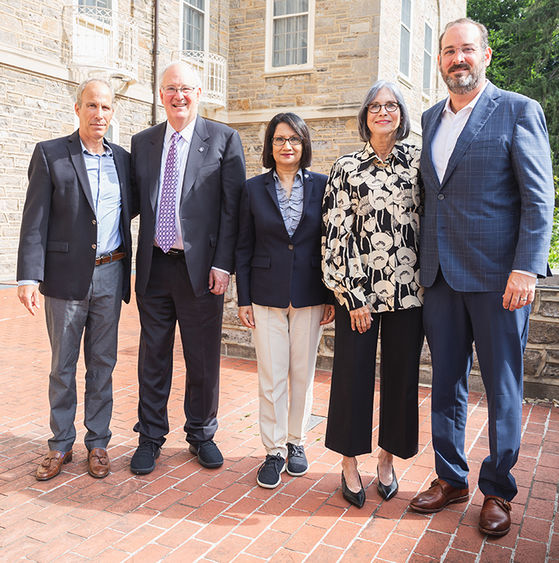 UNIVERSITY PARK, Pa. — The director of Penn State's Hammel Family Human Rights Initiative will discuss diversity and Holocaust education at upcoming events in York and Philadelphia.
Boaz Dvir, an assistant professor of journalism at the Donald P. Bellisario College of Communications, who also directs the Holocaust, Genocide and Human Rights Education Initiative at Penn State, will present:
"Healing the Breach Through Diversity Education" Oct. 26 at the York Jewish Community Center. The two-hour event, which is free and open to the public, begins at 5:30 p.m.
"How to Bolster the Impact of K-12 Holocaust Education" Nov. 6 as part of the Tuzman Memorial Holocaust Teach-In at Philadelphia's Gratz College. Tickets cost $18. Dvir will speak during the event's first breakout session, scheduled to begin at 2:15 p.m.
"I very much look forward to engaging on these vital subjects with scholars, educators and community members," Dvir said. "It's inspiring to see so many leaders and organizations stepping up to draw timely lessons from the past and work to build a better future for everyone."
Hosted by Keystone Oral Histories, the first event, "Healing the Breach," will honor two community leaders with strong connections to Penn State's Holocaust Education Initiative:
Elliott Weinstein, a former Penn State trustee who leads the initiative's fundraising efforts, will receive the Tikun Olam "Repair the World" Award.
Red Lion Area School District's Scott Deisley, the first superintendent to offer the initiative's innovative professional learning program, will receive the Diversity Education Lifetime Achievement Award.
Moderated by the Anti-Defamation League's Randi Boyette, who has also worked with the initiative, "Battling Indifference" will feature a 1 p.m. dialogue between Elie Wiesel's son, Elisha, and Irwin Cotler, who chairs the Raoul Wallenberg Centre for Human Rights.  
In his Nov. 6 presentation, Dvir will explore amplifying the robust content provided by Holocaust education entities through research-based pedagogies such as inquiry.
Based at the Bellisario College, the Holocaust, Genocide and Human Rights Education Initiative is part of the Hammel Family Human Rights Initiative. It provides intensive professional learning to help educators teach a variety of difficult topics, including racism and trauma.