Free show at Penn State York's Pullo Family Performing Arts Center set for Feb. 23 in celebration of Black History Month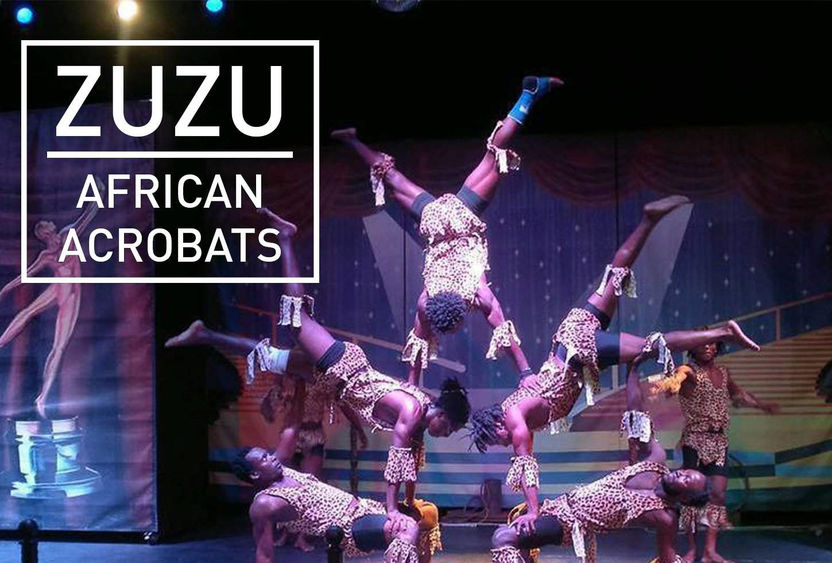 YORK, Pa. — In celebration of Black History Month, the Zuzu African Acrobats will take the stage at Pullo Family Performing Arts Center (The Pullo Center) at Penn State York at 7 p.m. on Wednesday, Feb. 23. This is a free performance sponsored by the Penn State York Office of Student Affairs, and tickets are not needed. The show is open to the public.
Originating from Mombasa, Kenya, the Zuzu African Acrobats have performed in more than over 25 countries. Their performances are a blend of circus style acrobatics and popular dance, set to African music. The group gained stardom after appearing on "America's Got Talent" in 2009. 
The dance troupe bases their performances on 2000 years of history. They bring modern art, culture and passion with them everywhere they go. Zuzu celebrates their niche culture of Dar Es Salaam through jaw-dropping acrobatics, live music, singing, dancing and more. Hailing from Tanzania, Zuzu African Acrobats celebrate the Bantu culture of East Africa. Each member of the cast has received special instructions from elders in the Bagamoyo Arts and Cultural Institute to perform these ancient traditions to audiences around the world.
Some of the highlights of the show include proficiency with the ngoma (drum), coubishi wa solo (contortion), sahani inazunguka (dish spinning)), kusawazisha kiti (chair balance), baiskeli (unicycles and bicycle tricks), mazoezi ya viungo (human pyramids), and much more. Through living human art and entertainment, Zuzu performers present the grace, beauty, and strength of Africa.