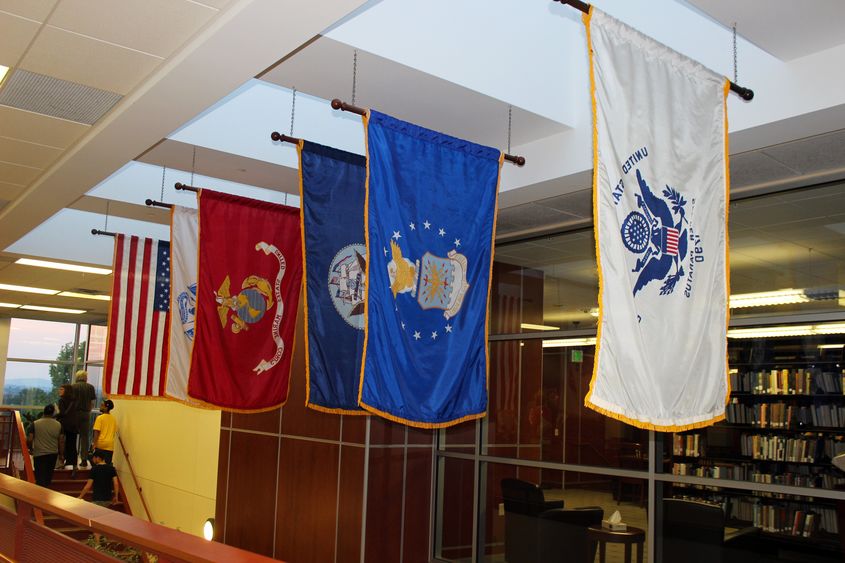 YORK, Pa. — Penn State York will honor the veterans on campus during a noon lunch on Veterans Day, Friday, Nov. 11, in the community room of the Joe and Rosie Ruhl Student Community Center. Faculty, staff, students and members of the community are invited to show their support for veterans, enjoy a free lunch, and hear from two speakers. The event is sponsored by the Penn State York Chapter of the Student Veterans Association (SVA) and the Penn State York Student Government Association (SGA).
Arley Lawson, a 2014 Penn State York graduate and York County Veterans Affairs (VA) representative, and William Fallon, another VA and Career Link representative, will share their stories.
"This will be a good opportunity to meet and greet local veterans from both on and off campus, and hear what it means to be both a veteran and alumni of Penn State," said Russell Heindel, a student-veteran at Penn State York and president of the Student Veterans Association, Penn State York Chapter.
Penn State York has more than 40 student-veterans receiving benefits through the GI Bill. Visit our website at york.psu.edu/student-life/services/veterans to learn more about the campus' programs and services for veterans.
SVA is a national organization sharing best practices, success stories, and supporting one another to further strengthen the student-veteran community. Since SVA's founding in 2008, more than 1 million veterans have returned home to pursue a postsecondary degree. SVA focuses on veteran's welfare to ensure student veterans are supported in their transition to education and employment. Through advocacy, partnerships and alumni support, SVA strives to help all student veterans succeed and contribute to civilian society.