Penn State York graduates to attend in-person celebration at ballpark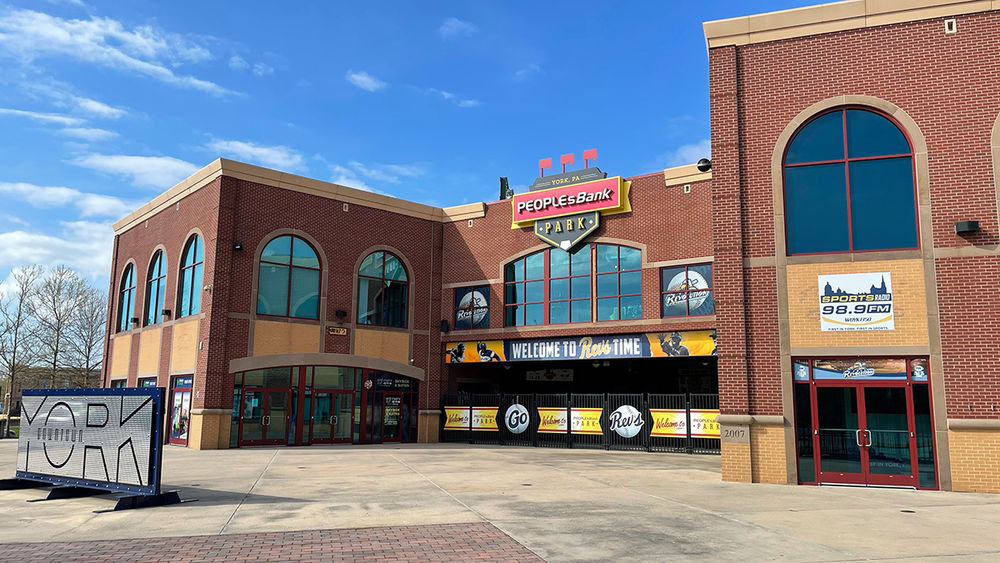 PeoplesBank Park in York, Pennsylvania, is normally the site for baseball games and other recreational activity but at 11 a.m. Saturday, May 8, the ballpark will be the location for the in-person commencement ceremony for Penn State York. This is the first time the ballpark has hosted a commencement ceremony, and the first-time Penn State York has used the venue to celebrate its graduates.
This is the first in-person commencement since fall 2019 due to the COVID-19 pandemic. The ceremony is a ticketed event and is not open to the public.  No one will be admitted to the ceremony without a ticket.
A livestream of the ceremony will be provided for those who are unable to attend.  Prospective graduates should visit the commencement website for additional details.
"After a year of mostly virtual classes, the campus is delighted to come together to recognize the achievements of our graduating students," said David Christiansen, chancellor of Penn State York.  "The Penn State York faculty and staff look forward to joining with parents, family and friends to celebrate the May 2021 graduates as they finish their undergraduate education and enter into an exciting new chapter of their life."
Kevin Schreiber, president and CEO of the York County Economic Alliance (YCEA) is the commencement speaker. Schreiber began the position with YCEA on Dec. 1, 2016. Prior to this position, he served two terms in the Pennsylvania House of Representatives serving the 95th Legislative District in York County.
Schreiber holds a master's in public administration degree from Penn State, and a bachelor of arts in public relations degree from York College of Pennsylvania.
The campus will award associate, baccalaureate and master's degrees during the program.
Health and safety guidelines
All students, guests and employees will be required to wear face masks and maintain physical distancing from others to help minimize the risk of spreading COVID-19. Penn State staff will be on site to provide guidance and answer questions. All guests who will be attending the in-person commencement ceremony are expected to take health and safety precautions while traveling and during commencement weekend. In addition, graduates and guests should not attend an in-person ceremony if within the last 14 days they think they have been exposed, are experiencing symptoms of COVID-19, are awaiting test results or have tested positive for COVID-19.
Graduating students who would like to be tested for COVID-19 before attending the Penn State York in-person commencement ceremony will be able to do so by contacting the Penn State York Office of Student Affairs at 717-771-4045.
Virtual University-wide commencement
Penn State York will also participate in the University-wide virtual commencement ceremony set for 6 p.m. Sunday, May 9, for those who were unable to attend their scheduled in-person commencement ceremony or who prefer to participate online.
The virtual ceremony will celebrate all undergraduate and graduate students at Commonwealth Campuses, University Park and World Campus — including those also attending an in-person ceremony — and will feature the conferral of degrees, induction into the Alumni Association and more.
At York, the digital content includes a message from the David Christiansen, chancellor; of Penn State York; Kara James, Student Government Association president; congratulatory messages from faculty and staff to graduates; and; and a video honoring student marshals,
The virtual ceremony will include formal remarks, degree conferral, and induction into the Penn State Alumni Association. Following the completion of the virtual ceremony, graduates, friends and families may explore additional digital content created for each college and the Commonwealth Campuses. The content on these pages is tailored more specifically to those communities of learning, including individual student recognition with shareable digital slides.