For engineers planning to take the FE exam, the course begins March 30 and will be delivered via Zoom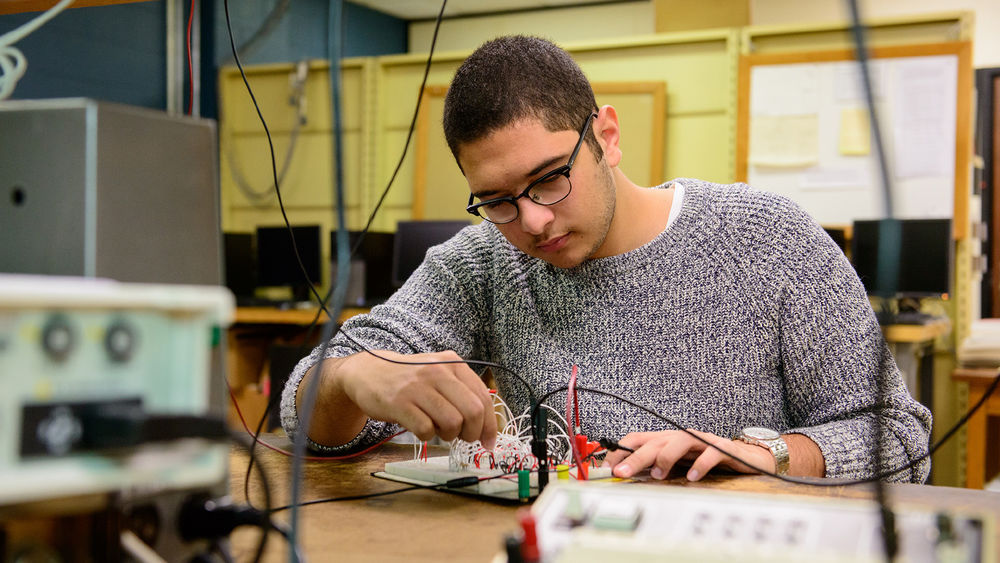 YORK, Pa. — Engineers seeking licensure as a professional engineer in Pennsylvania are required to pass the Fundamentals of Engineering (FE) exam. Penn State York is offering the Fundamentals of Engineering Review, Engineering-in-Training (EIT) course beginning Tuesday, March 30, from 6-9 p.m. via Zoom. The course continues through Aug. 10.
This course is an extensive review of fundamental engineering topics included in the exam. Topics include math, engineering probability/statistics, chemistry, computers, ethics, engineering economics, engineering mechanics (statistics and dynamics), strength of materials, material properties, fluid mechanics, electricity and magnetism, and thermodynamics.
Joshua L. Borden, staff engineer/FEA analyst at Johnson Controls, is the course instructor. Instruction will begin assuming that students have prior knowledge of engineering principles. Students are responsible for eligibility requirements for taking the FE exam listed by the state of Pennsylvania.
Cost for the course is $849 for a single attendee, or $775 per person for three or more individuals from the same company or organization. Call Patty Bowen, director of continuing education, at 717-771-4032 for a discount code. To register, visit the website. For more information, email Bowen at [email protected] or call 717-771-4032.
Students are required to purchase their own books. The required text is "FE Other Disciplines Review Manual," by Michael R. Lindeburg, Professional Publications Inc., 2014 (ISBN-13: 978-1-59126-443-9 or ISBN-10: 159126443X). An additional, optional book is "FE Other Disciplines Practice Problems," by Michael R. Lindeburg, Professional Publications Inc., 2014 (ISBN-13: 978-1-59126-44466 or ISBN-10: 1591264448).
To learn more about the variety of programs for adult learners offered through continuing education at Penn State York, visit the website.