Don't miss the special videos to honor Penn State York graduates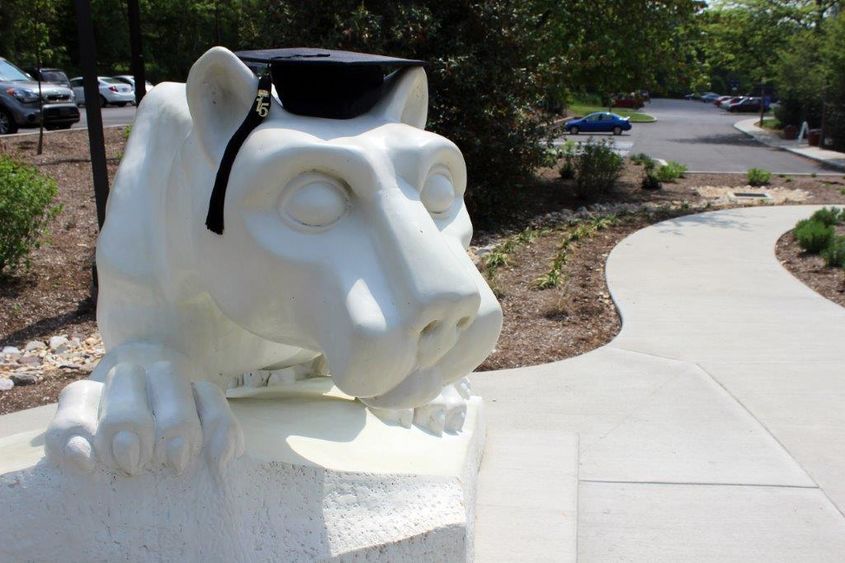 YORK, Pa. — Penn State York graduates will celebrate their achievements on Saturday, May 9 during the University-wide virtual Spring 2020 Commencement ceremony and with videos honoring them.
The University will host its first virtual commencement at 2 p.m., with a livestreamed ceremony. The ceremony is expected to last about 40 minutes, and celebrates the accomplishments of more than 14,000 students who will graduate during this global pandemic.
The livestreamed ceremony features formal remarks, musical performances, digital slides honoring each graduate, in addition to the conferral of degrees for undergraduate students at University Park and all Commonwealth Campuses, as well as for graduate students in The Graduate School at Penn State.
Beginning at 1:50 p.m., graduates, family members, and friends will be able to enter the site for the start of the formal ceremony at 2 p.m.. Those who watch the commencement will also have the opportunity to view a webpage created for Penn State York that includes a list of the spring graduates, as well as video messages from Chancellor David Christiansen and Student Government Association President Kara James.
The virtual commencement livestream site will include links to three other videos which feature congratulatory messages from the faculty and staff, a few personal messages from graduates, and a photo montage of important locations on campus and events commemorating the 2019-20 academic year.
Graduates are encouraged to share photos of their in-home celebrations on social media using the hashtag #PSUgrad.
While the coronavirus pandemic has led to the University offering a virtual spring commencement for the Class of 2020, York campus is planning to hold a celebration on campus when public health guidelines allow. Potential dates and details will be announced in the future as more information is known about the spread of COVID-19 and the continued need for social distancing.