Projects open to the public beginning March 11 at 5:30 p.m.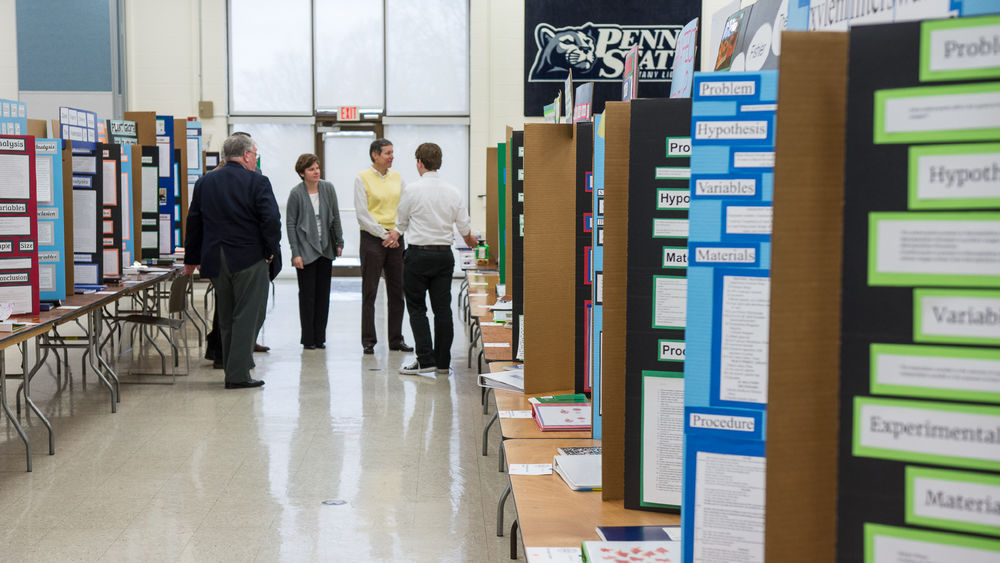 UNIVERSITY PARK, Pa. -- Penn State York will host the 37th Annual York County Science and Engineering Fair, set for Monday through Wednesday, March 9-11, in the Joe and Rosie Ruhl Student Community Center gym.
More than 200 projects will be judged during the event. Judging takes place Monday and Tuesday, March 9 and 10, from 10 a.m. to 2 p.m., and the fair is open to public starting Wednesday, March 11 at 5:30 p.m.
Awards will be presented on Wednesday, March 11 at 7 p.m. in the Pullo Family Performing Arts Center on the Penn State York campus.
For more information, please contact Ben Smith at (717) 624-6541 or visit the website.