Much-needed improvements include new lighting, heating and cooling systems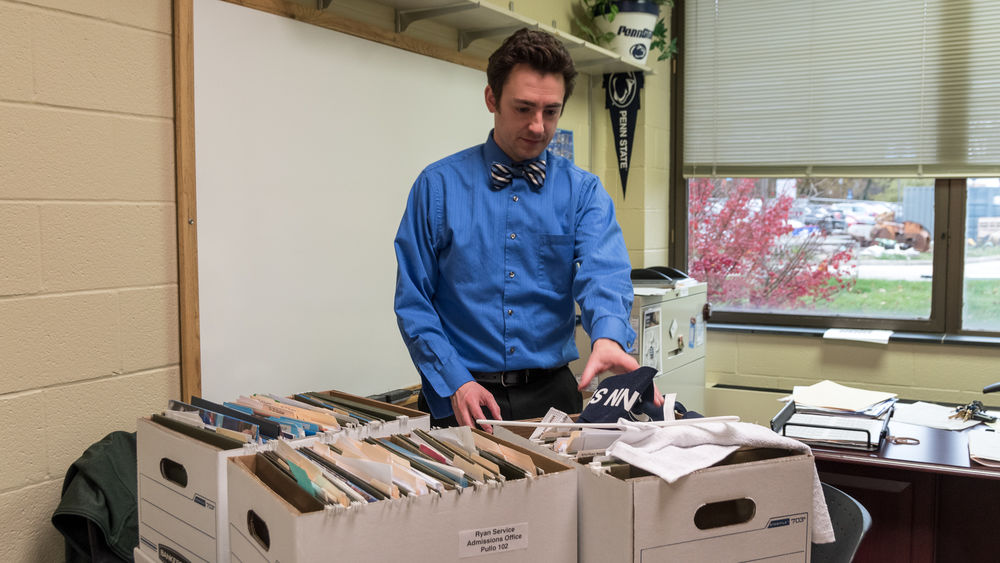 YORK, Pa. — Penn State York's Main Classroom Building is set to close for the spring semester 2020 as the building undergoes renovations in order to provide new heating and cooling systems, duct work and high-efficiency lights, among other improvements. Most of the work will be done during the spring 2020, and the building is to be closed for several months.  View the campus map and details of the moves.
"We are grateful that we have received funding from the University for the HVAC and lighting upgrades for the Main Classroom Building here at Penn State York," said Holly Gumke, director of business services at the York campus. "These systems have served the campus well for more than 40 years, but it is certainly time to replace the antiquated system with much more energy-efficient equipment."
The Main Classroom Building was constructed in the late 1970s and the heating and cooling systems need an upgrade. The new system will not only provide improved comfort, but also increase energy efficiencies.
"We are pleased that students, faculty, staff, and visitors will benefit from improved heating and air conditioning when the renovation is complete in June 2020," said Gumke.
All classrooms, labs and office spaces will be temporarily relocated during the project. Please see below for temporary office locations:
Talent Search
Becky Gross
Room 326, Lee R. Glatfelter Library (Library)
Starting Nov. 12
Financial Aid
Billy Dunkel
324 Library
Starting Nov. 12
Admissions
Ryan Service, Shelly Drabik, Terri Van Slyke, Erin Nelsen
Room102, Pullo Family Performing Arts Center (Pullo)
Starting Nov. 13
University Relations
Barbara Dennis
327 Pullo
Starting Nov. 19
Faculty
Kip Trout
325 Library
Starting Nov. 20
Michael Marcus, Amy Krtanjek, Harley Hartman
Room 002, Edward M. Elias Science Building
Starting Nov. 25
Getinet Gawo
Room 205, M.S. Grumbacher Information Sciences and Technology Center (Grumbacher)
Starting Nov. 25
Stephen Lentz
205 Grumbacher
Starting Nov. 25
Haiduke Sarafian
002 John J. Romano Administration Building (Romano)
Starting Nov. 26
Registrar
Rita Archer-Clark, Gayle Woodard
Room 14, Romano
Starting Nov. 20
OLLI
Jen May, Ann Krepps
117 Pullo
Starting Nov. 21
Finance/Bursar
Sue Ruch, Denise Flinchbaugh, Kelly Renn, Lee-Ann Myers
20 Romano
Starting Dec. 3
Advising and Career Development
Andrew Caldwell, Jon Price, LeighAnn Fry, Cathy Scheaffer
207 Grumbacher
Starting Dec. 4
Graduate Studies
Francine Baker
20 Romano
Starting Dec. 4
HDFS Lab
103A Grumbacher
Starting Dec. 16
Electrical Engineering Lab
001 Romano
Starting Dec. 16