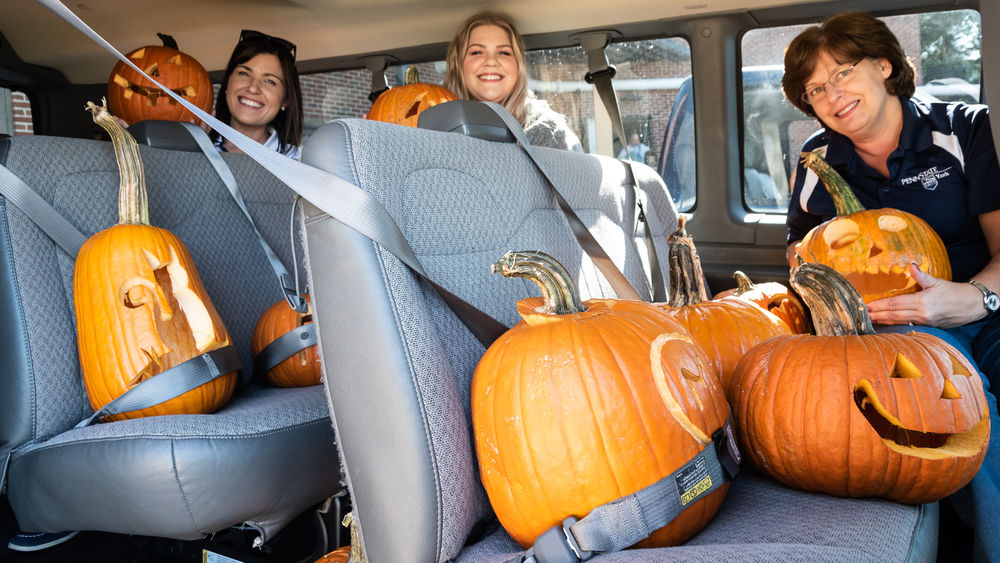 YORK, Pa. — Students, staff and faculty at Penn State York put their pumpkin-carving skills to good use on Oct. 10, when almost 50 pumpkins were carved for use in the Pumpkin Walk, sponsored by the York County Rail Trail Authority on Oct. 12.
The .06-mile walk on the Heritage Rail Trail featured decorated and lighted hand-carved pumpkins. Check out the photos from the event on Flickr.
In addition to showing off their carving expertise, participants enjoyed food, spooky music and plenty of fun.
The pumpkins — many wearing seatbelts — were safely transported by vehicle to the Heritage Rail Trail in Seven Valleys, Pennsylvania, for use in the annual community event.  Penn State York was one of several organizations that carved pumpkins for the event.