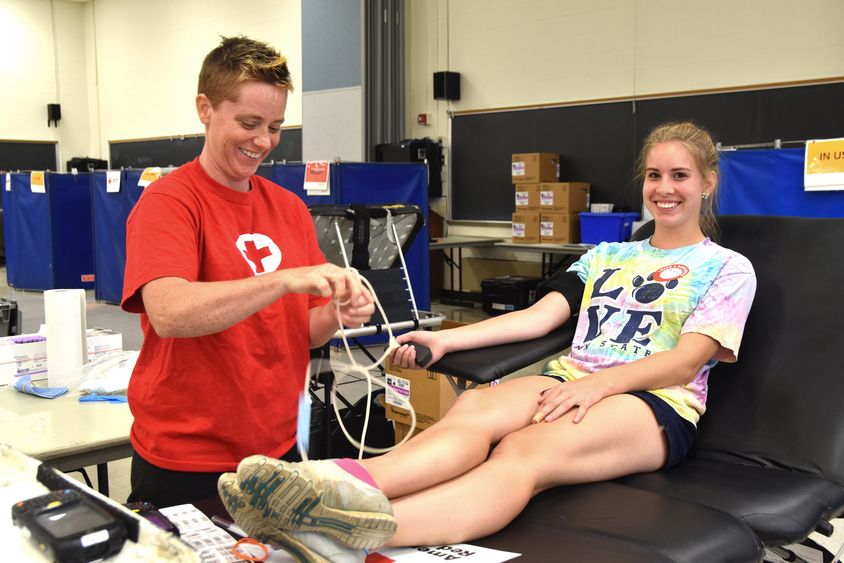 Penn State York students, faculty, staff, and members of the local community turned out in droves for the Penn State York/Fox 43 Community Blood Drive with the American Red Cross on Thursday, Aug. 25 at the campus.
The conference center was a busy place as prospective donors read materials, were screened, and ultimately gave the gift of life. The drive collected 90 units of blood, which can save up to 270 patients.
In addition to the satisfaction of knowing they have helped someone in need, blood donors received a $5 Amazon gift card (via email), a Red Cross T-shirt, a Turkey Hill coupon for a free bottle of Haymaker, and were entered into a drawing for a $100 gift card (two winners).
Penn State York will again host the American Red Cross for the THON Blood Drive in January; watch for those dates.