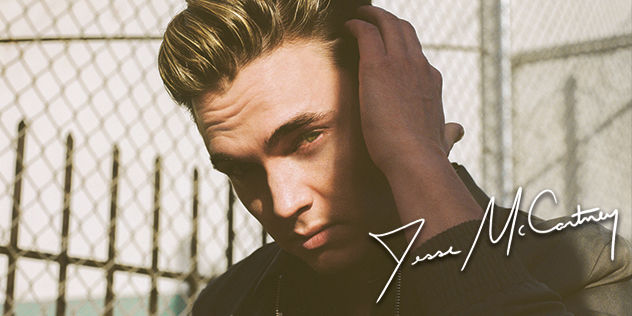 YORK, Pa. — Jesse McCartney brings his music to the stage at the Pullo Family Performing Arts Center (The Pullo Center) at Penn State York at 7:30 p.m. on Friday, Aug. 31. Tickets can be purchased at The Pullo Center Box Office, charge by phone at 717-505-8900, or ordered online. Tickets are $60 and $35, and special meet-and-greet opportunities can be purchased separately. Penn State York students can purchase a ticket to the performance for $17.
With the release of McCartney's new single "Better With You," his first new music since his well-received 2014 album "In Technicolor," it's worth noting that the New York-born singer, songwriter, producer and actor has had the kind of career that most young artists aspire to. With multiple platinum-selling tracks and a songwriting credit on Leona Lewis's "Bleeding Love" under his belt, McCartney is ready to introduce his fans to who he is today.
The road to releasing "Better With You" has been a long one for McCartney. His fans have been waiting almost four years since "In Technicolor," one of Spin Magazine's Top Pop Albums of 2014.
"After the last album, I put a lot of pressure on myself and it stalled me for a period. A friend invited me to come to Nashville to do a songwriting camp for other artists," McCartney recollected. "It was exactly what I needed to get out of my own head and gave me a huge amount of creative purpose and energy."
The deliberate attention McCartney pays to his craft is evident in the new songs he is gearing up to release this year. The acoustic-guitar-driven "Better With You" is more sonically organic than the stylized, '80s-inspired songs on "In Technicolor."
"It feels fresh and contemporary to me," McCartney said, adding that the song represents true love and what it's like to have a partner you can rely on for everything, who understands you to your core. "This is a really strange time," he added. "Things are contentious. I think a song about finding a safe place with a partner is an uplifting message."