Lydell Mitchell, former Nittany Lion football great and NFL player to attend event April 26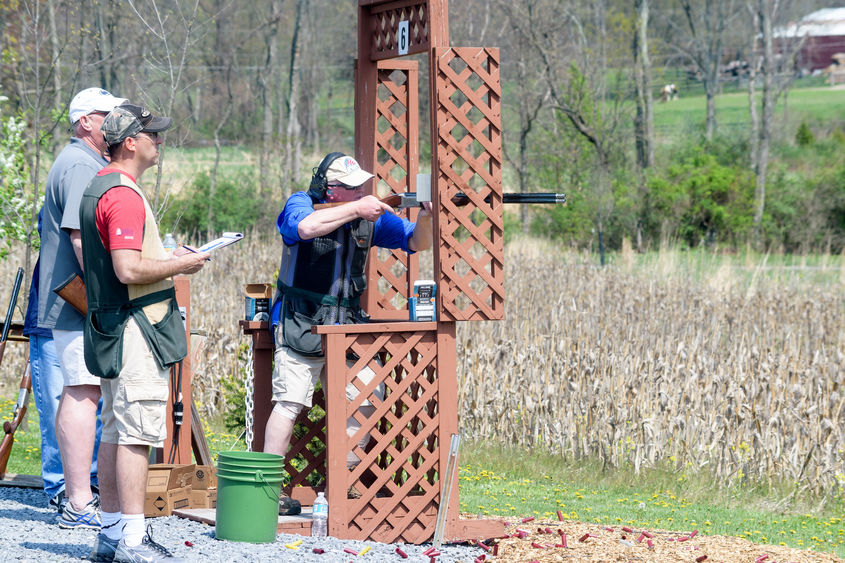 YORK, Pa. — Lydell Mitchell, former Penn State Nittany Lion football player, NFL running back and entrepreneur, will be a part of Penn State York's tenth annual clay shoot event on Thursday, April 26, with a shotgun start at 12:30 p.m. The event takes place at Central Penn Sporting Clays (CPSC) in Wellsville, Pennsylvania.
Participants are invited to take aim and shoot for a day of fun that also benefits Penn State York student-athletes. Last year the event raised more than $20,000. Money raised will be used to help teams purchase new equipment, experience pre-season training opportunities, and pay for additional travel expenses for post-season play.
Penn State York offers six intercollegiate sports, baseball, men's and women's basketball, soccer, women's softball and women's volleyball. Teams play in the Penn State University Athletic Association (PSUAC) and the United States Collegiate Athletic Association (USCAA).
The schedule for the day includes clinics for novice shooters, registration, flurry, archery and lunch. Following the afternoon of shooting, Mitchell will share a few words at the tailgate event. Mitchell will not be signing autographs during this event.
As a courtesy, and for the safety of our shooters, media representatives will not be permitted on the course at any time during the event. A media opportunity is available from 10:45 to 11:15 a.m.
Mitchell, Penn State's season and career touchdowns record-holder, was inducted into the National Football Foundation College Football Hall of Fame on Dec. 7, 2004. A native of Salem, New Jersey, Mitchell was a standout running back from 1969-71, helping the Nittany Lions to a 29-4 record. He earned first-team All-American accolades and finished fifth in Heisman Trophy balloting in 1971 after breaking three NCAA season records — most touchdowns (29), most rushing TDs (26) and points scored (174). Mitchell ran for 1,567 yards in 1971, a school season record that stood for more than 30 years. He still holds Penn State records for touchdowns in a season (29), TDs in a career (41) and rushing TDs in a career (38). His 246 career points scored ranks fourth.
He played in the National Football League with Baltimore (1972-77), San Diego (1978-79) and the Los Angeles Rams (1980). He is president of the Parks Sausage Company in Baltimore, Maryland, and part owner of Super Bakery, Inc.
For a brochure or more information about the event, please visit york.psu.edu/clayshoot, call (717) 718-6781, or email [email protected]. To learn more about Penn State York's athletic programs, the beneficiary of this event, visit the website at pennstateyorksports.com.