Free event to be held from 10 a.m. to 3 p.m. March 24 in Main Classroom Building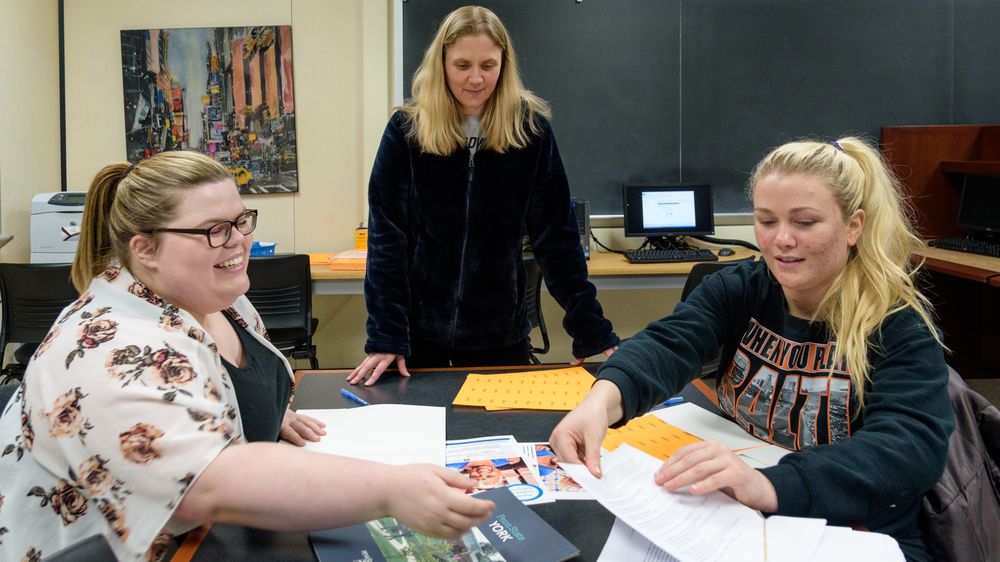 YORK, Pa. — Penn State York students in the human development and family studies program will be conducting self-report survey research during the Diabetes Expo that will be held on campus from 10 a.m. to 3 p.m. on Saturday, March 24. The free event, open to the public, is sponsored by the Diabetes Coalition of York, and will be held in the conference center of the Main Classroom Building. This is the coalition's inaugural event, which they hope to continue annually.
Under the direction of Amber Seidel, assistant professor of human development and family studies at Penn State York and a certified family life educator, 18 students are volunteering to assist with the research during the expo. Seidel, is a member of the Diabetes Coalition of York, includes research opportunities for students in her courses, so this event was the perfect opportunity to involve her in the expo.
"In each of my courses, I assign a service learning component of engaged scholarship that pushes them to see things differently," said Seidel. "Last year students in my adulthood course (HD FS 445) assisted in grant writing with Embracing Aging for the grant to create a Diabetes Coalition of York County and to hold the inaugural Diabetes Expo. Also, core to my teaching paradigm is helping students understand research. I enjoy watching them transition from being apprehensive about reading research to being confident in their ability to interpret tables and integrate the ideas they read about."
Students from multiple courses have assisted in developing, organizing and now orchestrating the research at the Diabetes Expo. Students enrolled in the adulthood course will be running the booth on balance, and will have a free balance, gait and sway test that they will be doing at their booth.
Seidel hopes that the research component will help expand students' understanding of the needs facing individuals with diabetes and their families. She hopes the newly formed coalition will benefit from the research findings, and be better prepared for making goals to create a systemic change throughout York County.
Along with Seidel and her students conducting research, Christina Marini, a postdoctoral fellow with the Center for Healthy Aging at Penn State's University Park campus, will assist.
In addition to the screenings already mentioned, the Diabetes Expo includes free glucose, cholesterol, BMI and A1C testing. A variety of vendors will have information tables about community resources, and there will be door prizes and free food.
There is no registration for the Diabetes Expo, which is made possible by the Diabetes Coalition of York County and a grant from the York County Community Foundation.