Osher Lifelong Learning Institute at Penn State York program to be held Nov. 30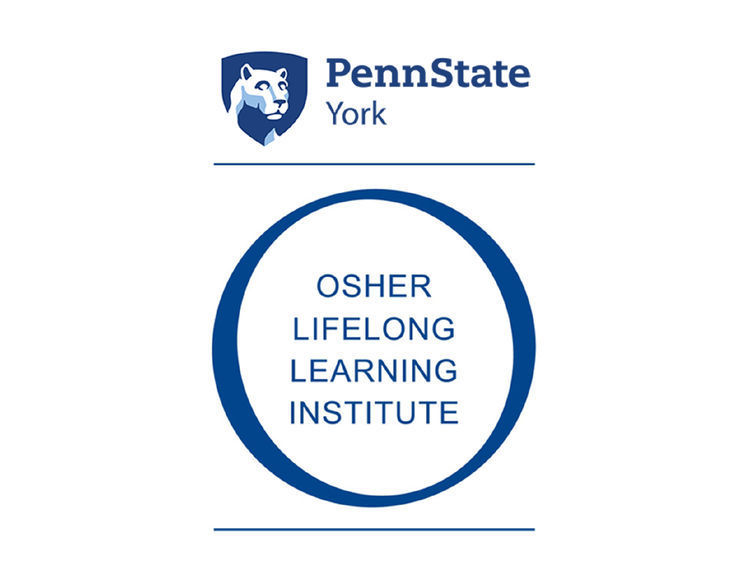 YORK, Pa. — Human trafficking can occur in any community and victims can be any age, race, or gender, according to the department of human services (DHS) — there are many misconceptions about human trafficking and the warning signs are not always obvious. That's why it's important for individuals to familiarize themselves with the facts — so they can protect themselves and report suspicious activity.
The Osher Lifelong Learning Institute (OLLI) at Penn State York is offering a free online lecture called "Introduction to Human Trafficking," led by Laurie Anne Spagnola, on Tuesday, Nov. 30, at 5 p.m. All are welcome, but advance registration is required.
"Human trafficking, especially close to home, is largely misunderstood, if not ignored because many people think, 'That doesn't happen where I live,'" said Jen Geubtner-May, director of OLLI at Penn State York. "Recent arrests have raised awareness of this crime in our own neighborhoods."
The lecture will include details about:
Forms of human trafficking
Force, fraud, and coercion vs. choice
What sex trafficking is not
Examples of sex trafficking
Recruitment techniques
"This is an important topic not only to OLLI members, but to the community as a whole," said Geubtner-May, who emphasizes the importance of bringing information about timely topics to the public.
Past OLLI Lecture Series topics have included:
About the speaker
Spagnola studied social work at Millersville University of Pennsylvania and earned a master's degree in social work from Fordham University in New York City. She also holds a non-profit leadership certificate from the University of Michigan.
She served as the CEO of the Children's Home of York for 12 years — providing programs and services that support the physical, psychological and sociological needs of children, young adults and families. She is currently the president and CEO of the Board of Child Care (BCC), where she has worked for nine years.
BCC, headquartered in Baltimore, specializes in facilitating healing from complex trauma. This includes offering services for children who have been exploited by sex trafficking.
OLLI at Penn State York
OLLI at Penn State York boasts more than 800 members who have a desire to stay active and never stop learning. OLLI came to Penn State York in 2007, thanks to the efforts of three women — Olive Padden and the late Charmaine Kissinger and Gussie Petron — and their thirst for knowledge and mental stimulation.
The idea of offering courses of interest during the day for adult learners without the stress of tests, requirements and official textbooks appealed to the trio, and thanks to their leadership, OLLI began offering courses in April 2008. Since that time, OLLI at Penn State York has continued to grow with a variety of daytime courses, bus trips, travel trips, walking tours and other activities.
Annual membership in OLLI is $65 and members pay $8 for a single-session course; $16 for a two-session course, and so on. Nonmembers pay $20 for a single-session course; $40 for a two-session course, etc. Some courses are not open to nonmembers and prices vary based on the length of the course.
OLLI is a nonprofit, mostly volunteer-driven organization, established to enrich the lives of mature adults living in York County. OLLI at Penn State York is one of more than 125 lifelong learning institutes across the nation that is supported by a grant from the Bernard Osher Foundation. The grant was made available locally through Penn State, which has OLLI sites at its University Park and York campuses.
For more information about OLLI, call 717-771-4015 or visit the OLLI York website. The free presentation is made possible by the Osher Foundation and M&T Bank.