Students, faculty, staff and the local community are invited to attend a free reading at the Lee R. Glatfelter Library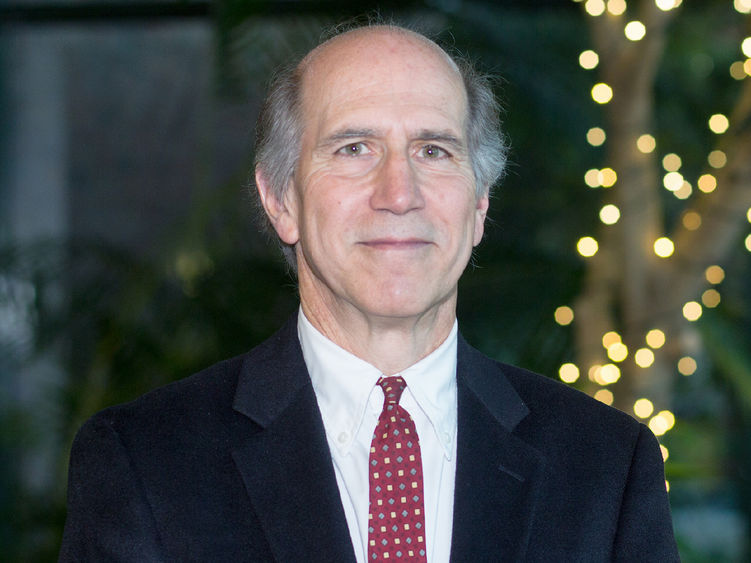 YORK, Pa. — Joseph Bathanti, an award-winning author of fiction, nonfiction and poetry, and professor of English at Appalachian State University, will give a reading and commentary to the Penn State York community on Monday, Nov. 6, at noon in the Lee R. Glatfelter Library on campus.
Bathanti's visit to campus is thanks to an invitation by Noel Sloboda, associate professor of English at Penn State York, who is a friend of Bathanti.
"Because of Joseph's background as a multifaceted artist, his visit is meant to be welcoming to all kinds of writers," said Sloboda. "He'll be reading poetry but will provide occasion for people to interact with him about other kinds of writing because he's accomplished in those too."
Bathanti was the Poet Laureate of North Carolina from 2012-14 and recipient of the 2016 North Carolina Award in Literature. His work has earned many awards and recognitions, including the Will D. Campbell Award in Creative Nonfiction, the Carolina Novel Award, and the Brockman-Campbell Award, given annually by the North Carolina Poetry Society for the best book of poetry published by a North Carolina poet in the previous year.
Sloboda hopes to see the entire library space filled with members of the campus and community.
"There is a strong interest in poetry in York, so I'm hoping we'll get people from the area coming for his visit," Sloboda said.
In addition to the public reading, Bathanti will join one of Sloboda's poetry-writing classes to interact with students more directly.
"My students are reading his latest book of poems, 'Light at the Seam,' and will be working on poems that mine some of the same veins that he does — obviously in relation to their own experience — but will be trying to use him as a model," said Sloboda. "I think that all writers need models and he's a good model to try and emulate."
Bathanti shared, "I always love being among young writers just finding their voices and discovering the power of their poems and stories to transform not only their lives, but the lives of those around them through shared humanity. I'm so delighted to have the opportunity to collaborate again with Noel Sloboda, an extraordinary scholar and teacher. On my last visit to Penn State York, I loved visiting with Noel's amazing students."
Sloboda first met Bathanti nearly a decade ago at an advanced poetry workshop in North Carolina.
"I know, having worked with him in a writing workshop that he led for the Raleigh Review, that he's very generous as a teacher. He has an impressive CV, but he's very supportive and he's willing to share about difficulties in his life that have gone into his work," Sloboda said.
Bathanti grew up in Pittsburgh and joined a domestic branch of the Peace Corps before relocating to North Carolina to teach and mentor incarcerated individuals. He remains involved in prison teaching and activism, and has woven themes from this experience into some of his work.
"There are many different types of poetry. One simple distinction you can make is that there are people who like to create effects by using elevated, self-aware, poetic language," Sloboda said. "Joseph's language tends to be more in line with everyday speech — with its rhythms and its diction — and yet he's able to create very beautiful and meaningful passages from it. His writing is not pyrotechnic but has a levelheadedness to it that, at times, is drawing you towards the transcendent."
For more information about the event, please contact Noel Sloboda at [email protected].