Penn State York to remember Courtney Groft on Sept. 27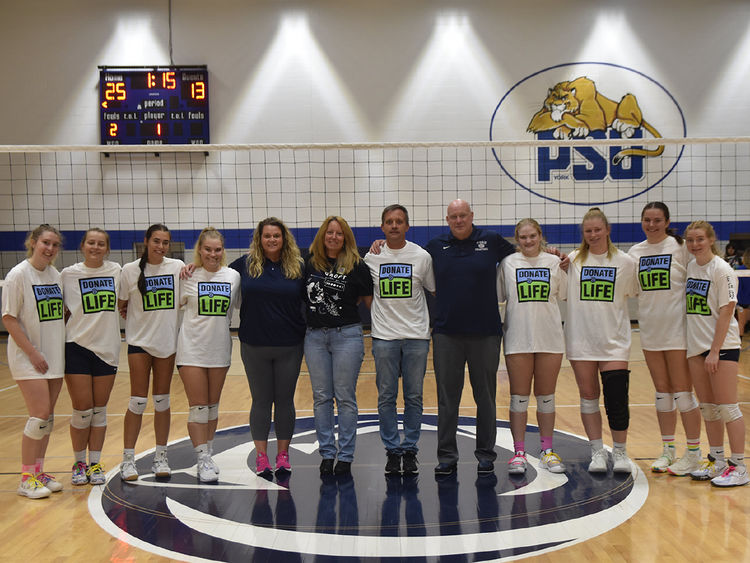 YORK, Pa. — Penn State York volleyball team members, coaches, and the campus will continue to keep Courtney Groft's memory alive with a Gift of Life Fundraiser Game set for Wednesday, Sept. 27 at 7 p.m. in the gym of the Joe and Rosie Ruhl Student Community Center on campus when they take on Penn State Wilkes-Barre. Groft, then a first-year student at York campus, died in a car accident on Oct. 30, 2021, and in her death gave life to others through organ donation.
Sadie Schantz, a member of the volleyball team and now a senior at Penn State York, had the idea last year when the campus held its first game in Groft's honor. More than $800 was raised for Gift of Life last year.
"This game means a lot to me and my team," said Schantz. "It creates the opportunity for people to come together and honor Courtney, and it allows us to honor her in the best way we know how. We hope that through the game, people will get to learn who Court was and will learn more about the importance of organ donation," said Schantz.
Remembering Groft takes many forms at Penn State York. Her jersey, No. 3, is displayed during games on the first seat of the players' bench where she sat, her photo is hanging on the wall in the athletics office, and the warm-up jerseys the team wears in practice have the words "Play for Court" on the back of them.
A memory table will be set up in the hallway of the Ruhl Center with pictures of Groft from her family and team. Attendees at the game are encouraged to stop at the table and learn more about Groft, make a monetary donation to Gift of Life, and then cheer on the team that loves her. An opportunity to sign up to be an organ donor will also be available. Christine and Lee Groft, Courtney's parents, will attend the game.
All monetary donations collected go to Gift of Life to help with costs related to organ donation. The Gift of Life Donor Program is an organ procurement organization that works with families in Pennsylvania, New Jersey and Delaware.
As it reads on the Gift of Life website, "Donors are Heroes," and that is how the York campus community feels about Courtney Groft, Schantz said.
"Courtney was a friend of mine and a great student and athlete, and I want that to be remembered," said Schantz. "She saved multiple lives because she was an organ donor. She was able to give the gift of life to multiple people she never met. Organ donation saves so many men, women, and children every year. It is extremely important, and we as a team want this game to help people remember that, and Courtney!"