Campus and community to share movie experience in the Pullo Family Performing Arts Center at Penn State York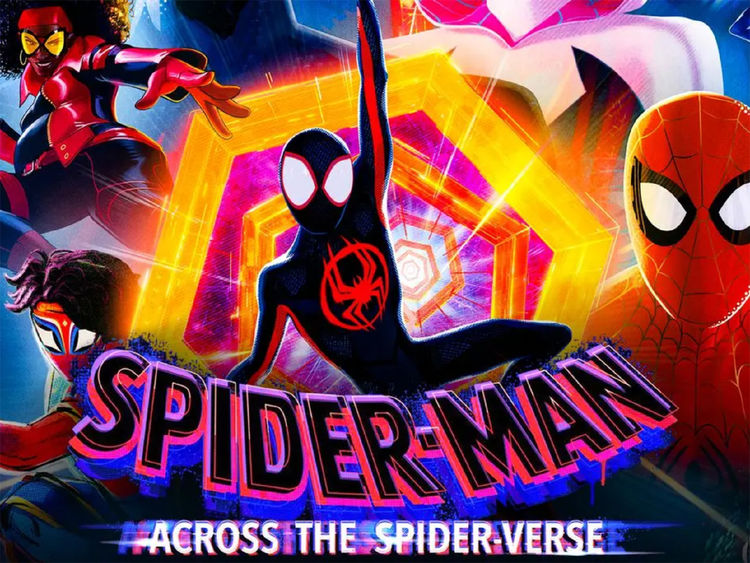 YORK, Pa. — Penn State York invites the campus and community to "travel across the spider-verse" with a free showing of "Spider-Man Across the Spider-Verse" set for Friday, Sept. 8, at 7:30 p.m. in the Pullo Family Performing Arts Center on campus. The event is sponsored by the University Programming Board (UPB) at Penn State York.
"This is a great opportunity for Penn State York to build connections with the surrounding community and have them experience the magic of the Pullo Center," said Abby Snyder, a Penn State York student who works in the student affairs office. Students voted on what movie should be featured and wanted the free movie event to be open to the community.
About the film
In "Spider-Man Across the Spider-Verse," an animated film, Miles Morales, Brooklyn's full-time, friendly neighborhood Spider-Man, is catapulted across the multiverse, where he encounters a team of spider-people charged with protecting its very existence. When the heroes clash on how to handle a new threat, Morales finds himself pitted against the other spiders. He must soon redefine what it means to be a hero so he can save the people he loves most.
A concession stand featuring drinks, candy and other snacks will be available for $1 per item, cash only.
The Pullo Center is a 1,016-seat theater that hosts a variety of commercial, campus, and community activities including University-sponsored events, Broadway performances, family shows, comedies concerts, and technical rehearsals. Visit  ThePulloCenter.com to learn more about the 2023-24 season of entertainment.