Osher Lifelong Learning Institute at Penn State York sponsors presentation to help raise awarness about dementia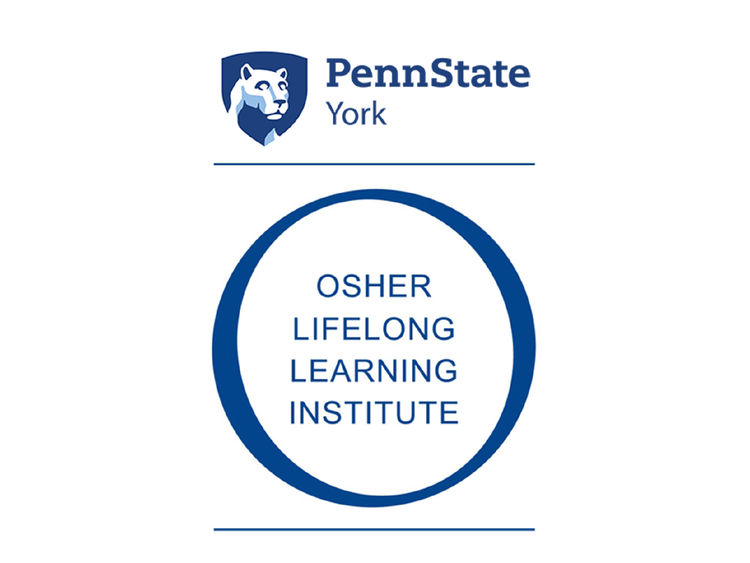 YORK, Pa. — Learning more about dementia and how to provide support to those living with it is the goal of a free program offered by the Osher Lifelong Learning Institute (OLLI) at Penn State York. The program, which helps participants become a "Dementia Friend," is set for June 21 at 1 p.m. in the conference center of the Main Classroom Building at Penn State York.
"OLLI has a committee called For Mature Audiences Only (FMAO), and their goal is to change the narrative around age and combat ageism," said Jennifer Guebtner-May, director of OLLI at Penn State York. "The Dementia Friends presentation was chosen by FMAO to raise awareness and understanding, so that people living with dementia can continue to live productive and happy lives. The date, June 21, was chosen because it is The Longest Day, recognized by the Alzheimer's Association."
The Longest Day is an Alzheimer's Association effort to raise awareness and funds with participants the world over fighting the darkness the disease brings, according to the association's website. The summer solstice was selected because, as the association says, "The day with the most light is the day we fight." 
The Longest Day presentation features Kimberly Korge, memory support coordinator at Cross Keys Village, in Hanover. She has worked as part of the memory care team since 2016.
During this interactive session, participants will learn about becoming a Dementia Friend. Korge will discuss what it is like to live with dementia and then encourage participants to turn that understanding into action. Actions to support those with dementia can range from promoting The Longest Day program to visiting someone who is living with dementia.
Registration is required for this event. 
OLLI at Penn State York
OLLI at Penn State York boasts more than 750 members who have a desire to stay active and never stop learning. OLLI came to Penn State York in 2007, thanks to the efforts of three women — Olive Padden, and the late Charmaine Kissinger and Gussie Petron — and their thirst for knowledge and mental stimulation.
The idea of offering courses of interest during the day for adult learners without the stress of tests, requirements and official textbooks appealed to the trio, and thanks to their leadership, OLLI began offering courses in April 2008. Since that time, OLLI at Penn State York has continued to grow with a variety of daytime courses, bus trips, travel trips, walking tours and other exciting activities.
Annual membership in OLLI is $65 and members pay $8 for a single-session course; $16 for a two-session course, and so on. Nonmembers pay $20 for a single-session course; $40 for a two-session course, etc. Some courses are not open to nonmembers and prices vary based on the length of the course.
OLLI is a nonprofit, mostly volunteer-driven organization, established to enrich the lives of mature adults living in York County. OLLI at Penn State York is one of more than 125 lifelong learning institutes across the nation supported by a grant from the Bernard Osher Foundation. The grant was made available locally through Penn State, which has OLLI sites at its University Park and York campuses.
For more information about OLLI, call 717-771-4015 or visit the OLLI York website.