OLLI group offers free program via Zoom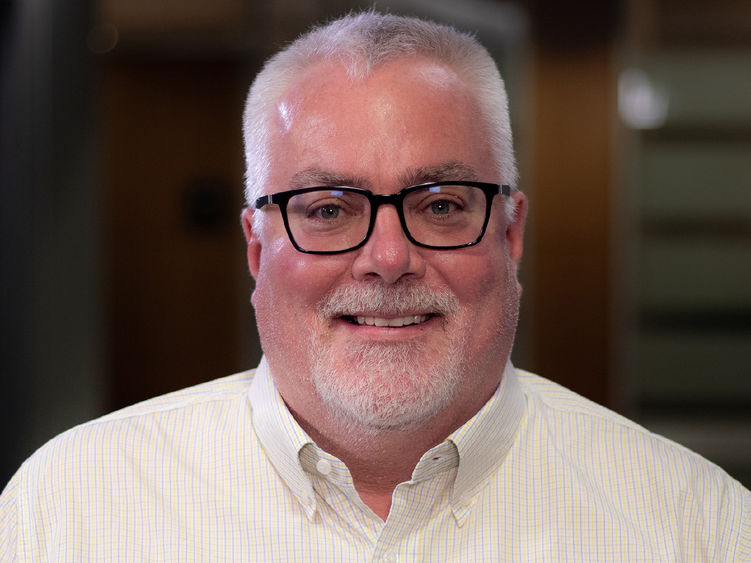 YORK, Pa. — According to the Internet Crime Complaint Center's (IC3) 2021 Elder Fraud Report, more than 92,000 victims over the age of 60 reported monetary losses at the hands of cybercrime in 2021. Combined losses totaled at least $1.7 billion that year, a 74% increase in losses from 2020.
The more informed an individual can be about cybercrime, the less likely they are to fall victim to it. That's why the Osher Lifelong Learning Institute (OLLI) at Penn State York has selected this topic for its upcoming virtual presentation, "Defend Yourself Against Fraud and Cyber Attacks," set for Monday, May 15, from 5:30-6:30 p.m. via Zoom as part of its free lecture series.
Examples of common cybercrimes committed against seniors include:
Romance scams
Investment fraud
Government impersonation
Tech support fraud
However, cybercrimes can take many forms.
"Our goal for the lecture series is to choose topics that may not have been relevant when planning the current semester of OLLI courses but can introduce new people to our program offerings and give them a chance to try it for free," said Jennifer Geubtner-May, director of OLLI at Penn State York. "Each portion of OLLI's Lecture Series covers a timely topic that is presented by an expert in their field. We are glad to offer these learning opportunities to the community," said Geubtner-May.
Past lecture topics have included:
"The War Between Russia and Ukraine"
"An Introduction to Critical Race Theory"
"Haiti: Past, Present, and Future"
"OLLI members are genuinely curious, they are lifelong learners," said Geubtner-May, "and providing information that increases their safety and quality of life is something that we aspire to at OLLI."
About the lecture
"Defend Yourself Against Fraud and Cyber Attacks" will be hosted by Jay Wiley, senior vice president and deputy chief information security officer at M&T Bank. His role is to assist in forming and executing the overall strategy for information security and to ensure that proper care is taken with customer and corporate information at M&T Bank, its subsidiaries and affiliates.
Wiley has eight years of experience at M&T Bank from both his current role and as the director of cybersecurity operations. He also has more than 30 years of government, military, and business experience developing and implementing policy to support technical cybersecurity operations, cutting-edge research and development, systems and systems security engineering certification and accreditation, strategic and disaster planning, signals intelligence, imagery intelligence, and information technology at multiple classification levels. He is a Certified Information Systems Security Professional – Information Systems Security Engineering Professional and a Microsoft Certified Systems Engineer.
According to Wiley, fraud and cyberattacks are a global and nationwide issue impacting a growing number of individuals, companies and customers. Criminals continue to evolve in terms of sophistication and the avenue of attack, so defenses must evolve with them.
Some of the content covered in Wiley's presentation includes:
Current trends and topics
Best practices for avoiding cyber threats
Creating an action plan
The virtual lecture is free to attend, but registration is required. Participants are also welcome to submit a question prior to May 15 for Wiley to consider as he prepares his presentation.
OLLI at Penn State York
OLLI at Penn State York boasts more than 750 members who have a desire to stay active and never stop learning. OLLI came to Penn State York in 2007, thanks to the efforts of three women — Olive Padden and the late Charmaine Kissinger and Gussie Petron — and their thirst for knowledge and mental stimulation.
The idea of offering courses of interest during the day for adult learners without the stress of tests, requirements and official textbooks appealed to the trio, and thanks to their leadership, OLLI began offering courses in April 2008. Since that time, OLLI at Penn State York has continued to grow with a variety of daytime courses, bus trips, travel trips, walking tours and other exciting activities.
Annual membership in OLLI is $50 and members pay $8 for a single-session course; $16 for a two-session course, and so on. Nonmembers pay $20 for a single-session course; $40 for a two-session course, etc. Some courses are not open to nonmembers and prices vary based on the length of the course.
OLLI is a nonprofit, mostly volunteer-driven organization, established to enrich the lives of mature adults living in York County. OLLI at Penn State York is one of more than 125 lifelong learning institutes across the nation that is supported by a grant from the Bernard Osher Foundation. The grant was made available locally through Penn State, which has OLLI sites at its University Park and York campuses.
For more information about OLLI, call 717-771-4015 or visit the OLLI York website. The free presentation is made possible by the Osher Foundation and M&T Bank.