Penn State York students can benefit from mock interviews and resume reviews with business representatives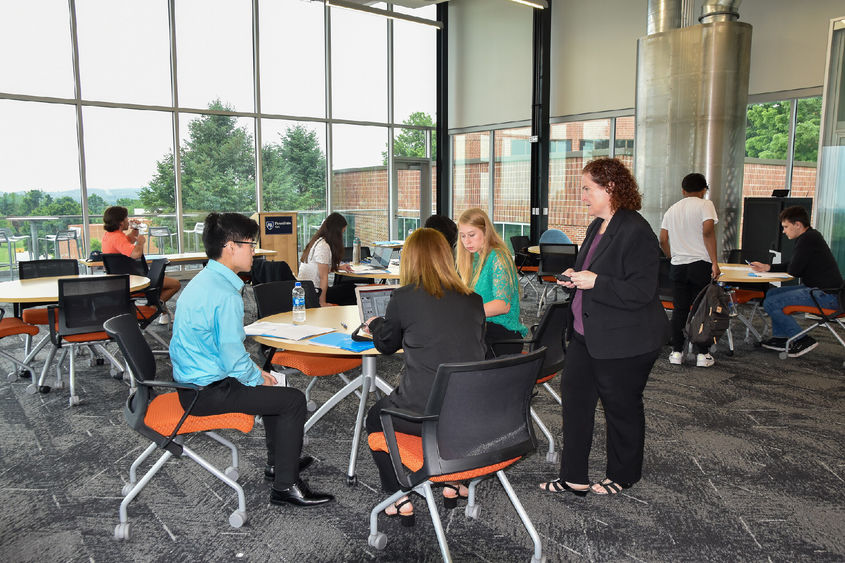 YORK, Pa. — Resume reviews and mock interviews are all a part of the Professional Critiquing Event set for Tuesday, Feb. 21, from 12 to 2 p.m. in the Graham Center for Innovation and Collaboration at Penn State York.
The free event is sponsored by the Future Business Leaders of America Collegiate and the Graham Fellows Program for Entrepreneurial Leadership at Penn State York. To participate, students must register.
"We have invited professionals from many different industries and with many different backgrounds," said Lawrence Williams, vice president of leadership, Future Business Leaders of America Collegiate and a Graham Candidate at Penn State York.
"The main area we targeted when searching for professionals around York, Pennsylvania, was individuals in the human resources department. We targeted these professionals because they are the main gatekeepers to the positions that students will be applying for upon college graduation."
Students are asked to take six copies of their resume to the event and business cards, if they have them. Those who participate should also dress in professional attire, just as they would if they were attending an actual interview.
The goal of this event is to prepare students for real interview experiences and provide them with networking opportunities with business and industry professionals. It can also help students prepare for internship positions and develop the skills necessary to be successful.
"This is a great opportunity for students to practice communicating with the real gatekeepers of the positions they may be applying for throughout or after college," said Williams.
Representatives from a variety of fields including engineering, financial services, insurance, and manufacturing are participating.
The resume review sessions will offer unique feedback to provide students with information they need to tailor their resumes to the different positions they will be applying for in the future.
Students in FBLA Collegiate have again organized this important event. More than 35 students participated in the Professional Critiquing Event last year which was student-run and also took place in The Graham Center on campus.
Tor register and for more information, please contact Lawrence Williams at [email protected] or Rebecca Mauck at [email protected].