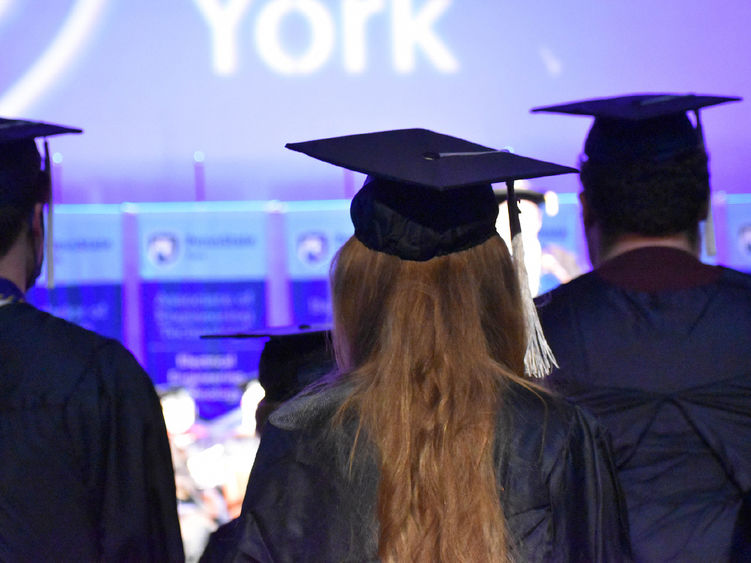 YORK, Pa. — Penn State York is celebrating its annual fall commencement at 6 p.m. on Friday, Dec. 16, in the Pullo Family Performing Arts Center (The Pullo Center) at the campus.
Suzanne L. McConkey, vice president of human resources at Glatfelter Insurance Group, is the commencement speaker. McConkey's experience includes working in the for-profit, not-for-profit, and public sectors, and she has more than 25 years of executive level experience, including 18 years as a senior human resources professional. She has a broad range of experience in both public and private organizations as a business administrator, executive director and human resources director.
McConkey is a graduate of Penn State with a master of public administration degree and also holds a bachelor of arts in social studies from Bemidji State University in Minnesota. McConkey also holds certification in human resource management from Villanova University and has earned Senior Professional in Human Resources and SHRM-SCP designation. At Penn State York, she serves on the advisory board of the Graham Fellows Program for Entrepreneurial Leadership (Graham Fellows Program).
In addition to hearing from McConkey, Penn State York will continue its open microphone tradition, which affords graduates a brief opportunity to address the audience for a moment.
The campus will award associate and baccalaureate degrees during the program.  The ceremony is free and open to the public.
For those who cannot attend the event, Penn State York's commencement can be viewed on Comcast cable's Channel 18 or streamed live on the campus website.