Give life, give blood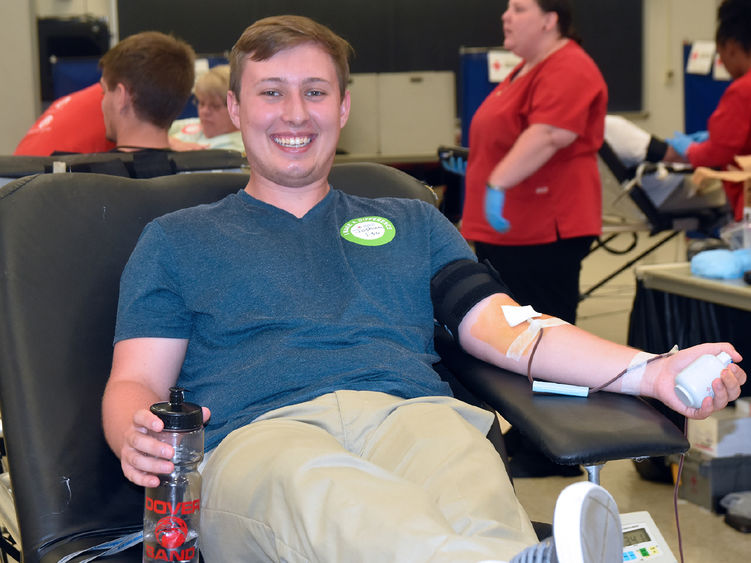 YORK, Pa. — Penn State York, Fox 43, and the American Red Cross are once again joining forces to ask area residents to bleed for a good cause. The American Red Cross needs blood donations, and a community drive is set for Thursday, Aug. 25, at Penn State York. The blood drive will be held from 10 a.m. to 5 p.m. in the Conference Center of the Main Classroom Building and is open to the public.
"This is a wonderful opportunity for our students, faculty, and staff to come together and make a difference in our community, said Jeff Gerstein, associate director of student affairs at Penn State York who is coordinating the blood drive as part of Welcome Week on campus. Members of the local community are also encouraged to donate.
According to the American Red Cross, the need for blood is constant and only volunteer donors can fulfill that need for patients in the local community. Nationwide, someone needs a unit of blood every two to three seconds.
To schedule an appointment to donate blood, call the American Red Cross at 1-800-RED-CROSS or visit the American Red Cross website at redcrossblood.org and enter zip code '17403' under 'Find a Blood Drive.' Registration is preferred, but walk-ins are welcome.
All donors will receive a $10 e-gift card of choice and a chance to win gas for their vehicle for a year. In addition, T-shirts will be provided while supplies last.
Those who wish to donate can also save time and streamline their donation experience by visiting  https://www.redcrossblood.org/donate-blood/manage-my-donations/rapidpass.html to complete the pre-donation reading and health history questions on the day of their appointment.