Seventh graders from 13 area schools to participate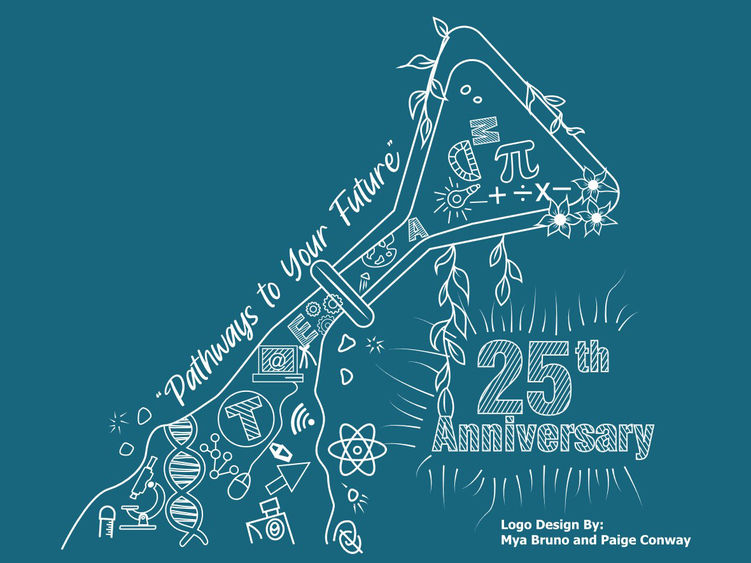 It was a little more than 25 years ago that Suzanne Gladfelter, a faculty member in information sciences and technology (IST), at Penn State York, now retired, decided to develop a program to encourage seventh grade girls to pursue careers in science, technology, engineering and mathematics (STEM). Gladfelter was ahead of her time with the idea, and back then the program was known as "Math Options for Women." The name of the program has changed several times over the years and although the program is aimed at seventh grade girls, all seventh-grade students are now eligible to participate.
A few years ago, art was added to the program which changed the acronym to STEAM. Pathways to Your Future:  Exploring STEAM Careers celebrates 25 years on Friday, May 13, with 19 workshops and students from 13 area schools.
Gladfelter, Pathways founder and a virtual guest this year, will be honored during the program opening at 8:45 a.m. in the Pullo Family Performing Arts Center (The Pullo Center) on campus. Participants will begin registering at 8 a.m. and the program ends at 2 p.m.
"I am so excited that Penn State York is finally able to welcome local students back to our campus for a fun-filled day of learning," said Carly Legg Wood, director of the Pathways program and the Nittany Scholars Program coordinator and coordinator of youth educational outreach at Penn State York. "Suzanne Gladfelter began this work 25 years ago and I am excited to welcome her virtually to honor her and the work she's done to connect with and inspire local students through this program." 
Pathways to Your Future: Exploring Science, Technology, Engineering, Art and Mathematics (STEAM) Careers is a career awareness program. This free program introduces students to professionals from academia, medicine, government agencies, business and industry for a day of workshops and discussion. It also provides teachers with information to guide students toward career opportunities in STEAM fields.
In addition to workshops and networking, at 9 a.m., prior to the start of the workshops, participants will hear from a special keynote speaker, Danni Washington. Washington is well-known for being fierce, focused and on a mission. As a world-renowned television host and science communicator, she is the first African American woman to host a nationally broadcast syndicated science television series.
The host of "The Genius Generation," a podcast produced by Seeker and Trax, the show spotlights young people behind an incredible invention, entrepreneurial pursuit, or discovery using science. Her previous work includes serving as a correspondent on CBS's "Mission Unstoppable," "Xploration Nature Knows Best" on Fox, "Science the $#!* Out of It" for Facebook Watch vertical, and Untamed Sciences for Pearson Publishing and Ocean GEMS.
More than 175 students and their teachers will participate in Pathways which allows each student to attend three workshops that were selected ahead of time. A total of about 270 people including students, teachers, presenters and volunteers will be a part of the day.
Pathways is under the direction of Carly Legg Wood. To learn more about Pathways, visit http://sites.psu.edu/pathways/ or contact Wood at [email protected]  or 717-771-4173