Penn State York students majoring in human development and family studies continue the tradition of a vigil event that started in 2011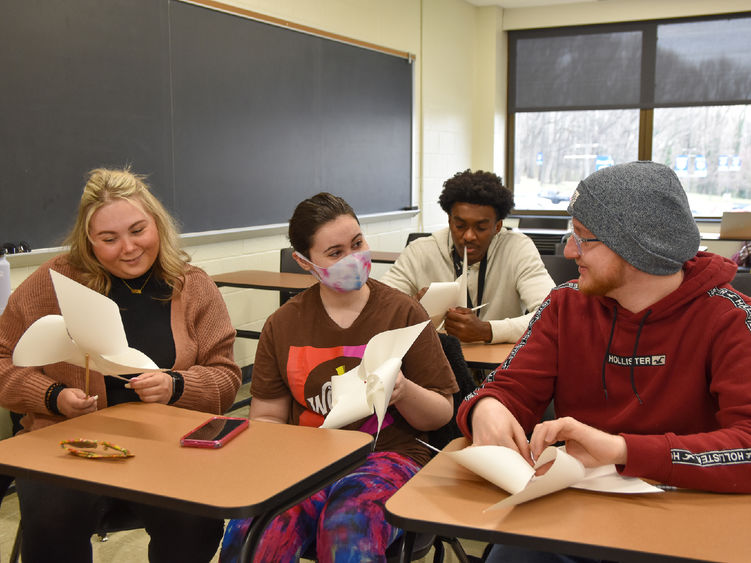 YORK, Pa. — No Excuse for Child Abuse, a program and candlelight vigil focusing on child abuse awareness and prevention, are set for 12:15 p.m. Wednesday, April 13, in the Precision Custom Components Community Room at Penn State York. Students in the Human Development and Family Studies Club and major are preparing for the 10th event focusing on these important topics. This event has been happening each year since 2011 but could not happen in 2021 because of the pandemic.
The program is free and open to the public.
In the fall of 2011, students made plans to hold an event in November to raise awareness about child abuse and provide information about prevention. Work on this event intensified, and a decision was made to make it an annual event, after the 2011 revelations about Jerry Sandusky sexually abusing children were presented. Since that time, a vigil has been held annually. The vigil was moved from fall to spring to align with Childhood Abuse Awareness month in April.
"We are very proud to be bringing back this annual event after not having it during the pandemic," said Sonia Molloy, assistant professor in human development and family studies. "This year, the students are focusing on prevention of child abuse. The students have taken the lead on this project," she said.
The April 13 event will include a presentation from the students highlighting what child abuse is, information from the Centers for Disease Control and Prevention, and strategies to prevent abuse. Participants will have the opportunity to make a paper pinwheel, the national symbol of child abuse, and pins will be provided for participants as a takeaway to encourage them to advocate for child abuse prevention. The pinwheels can be taken home or displayed on the campus as a symbol of child abuse awareness and prevention.
Following the student presentations, Elizabeth (Lizzy) Stayman and Jacob Whitacre, Penn State York students, will lead the vigil. Participants will light a candle and are invited to say the following pledge: "I believe that every child has a right to grow up free from the shadow of abuse. I believe that the responsibility to protect children rests solely in adult hands. I believe that, as adults, we must remain ever vigilant and dedicate no less than the best of ourselves to that purpose. To all the victims of abuse, male and female, adult and children, known and unknown: I pledge to educate myself about the realities of child abuse; I pledge to give a voice and report any and all suspicions; I pledge to cast a light in the darkness by doing the right thing the first time, every time."
The program will conclude with a moment of silence.