Center for Inclusive Leadership at Penn State York hopes to educate and empower students and emerging leaders from all backgrounds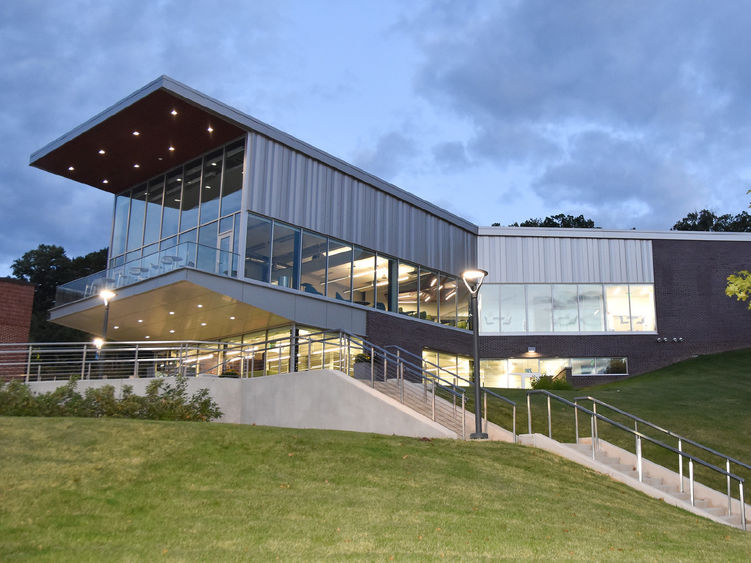 The Center for Inclusive Leadership (CIL) at Penn State York is sponsoring Women With a Voice, a panel of distinguished women who have followed their passions and built diverse career paths showcasing their unique voices and backgrounds to campaign and serve in state, county, and local political arenas.  The program is set for noon Tuesday, April 5, in the new Graham Center for Innovation and Collaboration (The Graham Center) on campus and via Zoom.
The program is for Penn State York students, faculty and staff. Those who wish to attend from outside the campus community should contact Di Hershey or call 717-771-2127.
Members of the campus community may register here
"I'm delighted that we have such an outstanding group of panelists to talk about their involvement in politics. Their experiences are varied, but they are all successful professional women who have much to share with the Penn State York community," said David Christiansen, chancellor of Penn State York. "Their stories underscore the fundamental principle of the Center for Inclusive Leadership, which is that leaders come from all backgrounds and that individuals may obtain their career goals by a variety of pathways," he said.
Panelists are:
State Representative Carol Hill-Evans
Representative Hill-Evans was elected to the state legislature on Nov. 8, 2016, to represent the 95th Legislative District in York, Pennsylvania. She is a York native and graduated from Penn State York with a bachelor of science degree in business.
Holly Kelley
She is a fourth-generation resident of Dillsburg, Pennsylvania, and is active in her community. Kelley is a business owner, local government official, political leader, and supporter of veterans' groups.
Carrie Nace
Nace graduated with a bachelor of arts degree in political science and international relations. Prior to her career in politics, she worked for the British Embassy in the Hong Kong Economic and Trade office where she helped with Hong Kong's transition to China.
Delma Rivera-Lytle
Rivera-Lytle serves as the diversity education specialist for the Central York School District. She is vice president of the York County Federation of Democratic Women and was the Democratic candidate for the Pennsylvania State House of Representatives 93rd District in 2018, the only Latina candidate running for either party.
Julie Wheeler
Wheeler is the president of the York County Commissioners. She is a seasoned Fortune 100 business leaders with more than 30 years of leadership experience. Wheeler is an active member of many community boards and is serving her second term as local committee person.
Visit the program website to learn more about the panelists.
Panelists will share their career journeys and answer questions from the audience.
In 2021, the CIL sponsored a STEM Women in Leadership Panel, which featured four local women leaders in the fields of science, technology, engineering, and mathematics (STEM).
Center for Inclusive Leadership
The Center for Inclusive Leadership (CIL), established in February 2020 at Penn State York, is designed to promote gender equity as a pathway to innovation among undergraduate students at the campus and in industry alike. The mission of the CIL is to educate and empower students and emerging leaders, from all backgrounds and experiences, in leadership styles that promote collaborative work and cultivate communities of inclusion, while providing for a more diverse and equitable economy in our region.
Penn State York has established this new center as an innovative addition to the initiatives offered through the new Graham Center for Innovation and Collaboration (The Graham Center). The CIL is dedicated to discovering and designing unique educational experiences, academic and nonacademic offerings, that will provide rigorous and challenging instruction, mentoring, networking, and personal growth opportunities. The goal is that Penn State York students and current and future business and community leaders, in the York region and beyond, will benefit from the CIL's multi-faceted program structure.