Learn about courses and activities for mature adults 50 and older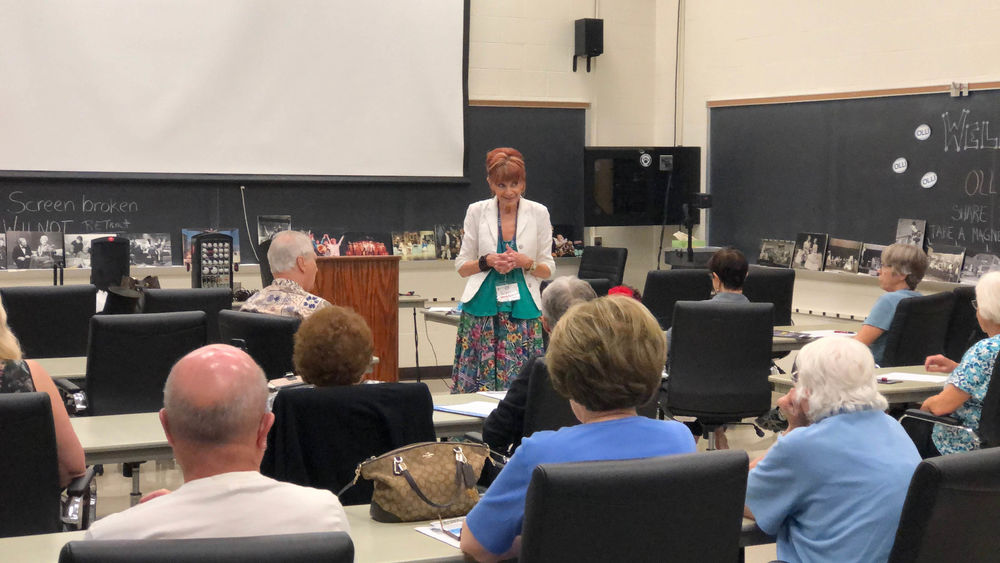 Discover all that the Osher Lifelong Learning Institute (OLLI) at Penn State York has to offer during the open house set for 1 to 3 p.m. Monday, Aug. 16, at Penn State York. The event, in the conference center of the Main Classroom Building, is free and open to the public.  OLLI provides a variety of classes and other activities to enhance the lives, expand the minds, and provide fun for mature adults, 50 and older, who never want to stop learning.
"OLLI at Penn State York is a hidden gem in the community. We provide educational, social, travel, and volunteer experiences for adults 50 or better," said Jennifer Geubtner-May, director of OLLI at Penn State York. "There is no homework, tests, or stress at OLLI, just fun! York County residents would be hard-pressed to find another opportunity like OLLI, especially for the low cost of $50 a year. The open house is the perfect chance to learn about all that OLLI has to offer," she said.
Through the open house, OLLI hopes to welcome current members back to campus and introduce other mature adults in the York community to opportunities offered by OLLI. This event is free but please RSVP here.
At the open house, current members can renew their membership and others can learn more about OLLI and join the group. Membership is $50 per year and those interested can join at any time with the membership valid for one full year. Membership is not required; however, members receive reduced rates and priority registration. The cost per course ranges from $8-$20 for a single-session course.
Those who attend the event can hear highlights of courses planned for fall, take a walking tour of the beautiful Penn State York campus, win door prizes, and interact with current members or others seeking to learn more about OLLI. There are more than 500 members of OLLI.
OLLI came to Penn State York in 2007, thanks to the efforts of three women with a thirst for knowledge and mental stimulation, Olive Padden, and the late Charmaine Kissinger and Gussie Petron.
The idea of offering courses of interest during the day for adult learners without the stress of tests, requirements, and official textbooks appealed to the trio, and thanks to their leadership, OLLI began offering courses in April 2008. Since that time, OLLI at Penn State York has continued to grow with a variety of daytime courses, bus trips, travel trips, walking tours, and other exciting activities.
OLLI is a mostly volunteer-driven organization, established to enrich the lives of mature adults living in York County. OLLI at Penn State York is one of more than 124 lifelong learning institutes across the nation that is supported by a grant from the Bernard Osher Foundation. The grant was made available locally though Penn State, which has OLLI sites at University Park and York.
For more information about OLLI at Penn State York, visit the website, email [email protected], or call 717-771-4015.